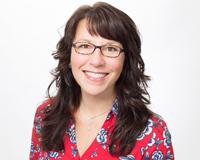 Welcome! My name is Sarah Berner and I would love to be the real estate agent assisting you through your next home purchase.
I've often been told that I should have been a detective and I will use those skills, paired with my experience as an real agent and real estate appraiser for the past five years, to help you seek out the perfect home within your budget. I am a problem solver and will assist you with the entire process whether you're a first-time home buyer or a seasoned homeowner.
I have spent the past 5 years in the residential appraisal business and real estate sales business. I have a strong work ethic and take pride in a job well done. Having come from a long line of hard-working family members in the auto industry, I learned a strong work ethic early in life.
After navigating my own cross-country moves, I understand the relocation process quite well and will work with you to make the process as smooth as possible, whether you're relocating over many miles or making a local move. I will work as tirelessly to help you find your home as I did to find my own.
I was born in Michigan and spent most of my life there, except for a 3-year period living near Phoenix, AZ. When I'm not busy searching for the perfect home for someone, I enjoy seeking out new adventures with my family & friends, cooking, baking, and treasure hunting in secondhand shops.
I am eager to learn about you so that I can help you find that special place to call HOME! Feel free to call or text me at 803.429.9887. You can also email me at sarah@scexit.com.

Send Sarah a Message