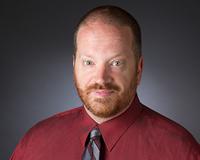 Mark Baatz has real estate in his blood. His mother was a successful agent for 25 years, and taught him the importance of finding the right family for each home. After spending years serving on his local volunteer First Aid Squad and Fire Department, and coaching various youth sports leagues, he discovered that the strength of Columbia's community has no equal.

Buying a home is one of the most important decisions you will ever make, second to choosing the right realtor for the job. Mark's 6 years as the Finance Manager for Nissan North America gives him a clear advantage over the competition. Not only does he have the strength, and dedication to help fortify any community he's a part of, but he's got the experience to help get you the best deal, and find you the home you've been dreaming of.

So what are you waiting for? Call, or email Mark now, and he'll get you where you need to be.
Send Mark a Message