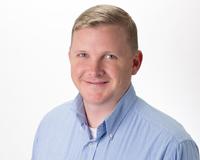 Let me start off by saying how proud I am to be a part of the SC Exit Realty family. After being an insurance agent for the last 6 years, I decided that I wanted to change my path and do what I've always wanted to do. I have always had an appetite for sales and I'm excited to be able to apply that to my new real estate career.

I have lived my whole life in Chapin, and I wouldn't have it any other way. I have the lake in my backyard, the beach to the east and the mountains to the north. Living in Chapin also means that my children are able to attend the best schools in the state and grow up in a warm and inviting community. On any given weekend, you can find my wife Lindsey and our two kiddos enjoying quality time with friends and family. If we're not rooting on the Gamecocks then we're enjoying the other pleasures that our great state has to offer.

Palmetto Pride. Learn it, Love it, Live it.
Send Braden a Message