5 Tips For A First Time Home Buyer In The Columbia Metro Area
I have thoroughly enjoyed working with First Time Home Buyers because they have so many questions. So I have decided to share with you 5 tips to help you through the web of information. My experience has been that most of you get a lot of information from reading on the internet and watching real estate shows. What is great about the real estate profession is that no matter what market you're in the laws and regulations are very similar. Keep in mind that each market does have their differences in how business is conducted and what the normal processes are. This is why it's so important to make sure that you have a licensed real estate agent under an agency agreement. This secures them as your representative and they are going to look out for your best interest.
1. What loan program will you be using for your home purchase?
Before you start looking at properties you MUST speak to a lender about what type of loan you qualify for. Each lender has different qualification standards and each loan program does too. If you are looking at homes without knowing, you are wasting time and energy. You could be looking at $100,000 homes when you qualify for more. You don't want to miss out on buying something you can grow into with the rates the way they are now.
If you are using a USDA Rural Housing Loan then we need to make sure that the homes you are looking at qualify for this loan based on their address. There are special loans out there for low to moderate zoned housing that qualify for 97.5% loans with no PMI. It's very important to me as your agent to know these things. It helps narrow down your search because although showing houses is really fun, my job is to negotiate and advocate for you throughout the transaction. There are many roles I take on behind the scenes that we will get to.
2. What is more important to you; commute time, schools, or lot size?
In other words... location, location, location. By this time we know what you're price range is so we want to find out what homes are available that are a must have. Maybe commute isn't an issue but what school your zoned for is. This helps me narrow your search down to neighborhoods that fit your wish list.
3. Be a stalker!
If you see a property on my site that you think will fit your dream home wish list, then drive by the house. Drive through the neighborhood. Look at house the traffic is from this home to your job. Is there a bus stop for your kids or will you need to drive them to school?
4. Communication
It is so important to keep in touch with me about your schedule. Some homes are not available to show right away. It may be occupied or there may be a renter. My goal it to accommodate your schedule but not only do we have to consider both of our but we also have to consider the home owners'. Be honest about what you see during the showings. You won't hurt my feelings at all! ASK QUESTIONS!! No question is not worth knowing. I love this business and want to share everything I know.
5. Exclusive Agency Agreement
This is a document that assigns me as your agent, legally. If you are not a client then legally if a seller's agent asks me questions about you then we must disclose to them. With the agency agreement then my loyalty is with you. Confidentiality, Your best interest, etc.... I can not start anything on your behalf until we have a client/agent relationship in writing. Don't worry about the commitment!! It's designed to protect you and your best interest.
Search properties on my site, save them by clicking on the heart icon. You have all the features you need directly on my site including aerial views and street views. You have everything at your finger tips on my website. It is a direct feed from the MLS. Every home Every Neighborhood in the Midlands! If you need more information about a special property you will need to contact me about things like roof, hvac, improvement details.
Columbia Metro Area Homes for Sale: Yvonne Pinelli, Real Estate Agent with Exit Midlands Realty in Chapin , SC. Advocating for sellers and buyers with professional real estate services. Nothing compares to having a real estate agent providing true data and research to make an informed and educated decision. You can get information about real estate in Columbia, Chapin,Irmo, Lexington SC by contacting me: Yvonne Pinelli 803-586-9070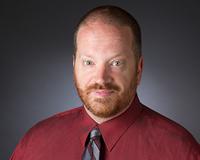 Author:
Mark Baatz
Phone:
803-354-6821
Dated:
March 11th 2015
Views:
1,180
About Mark: Mark Baatz has real estate in his blood. His mother was a successful agent for 25 years, and taught ...