Strategies For Paying Off Student Loans
For many folks out there, student loans are hurting their ability to obtain credit and/or purchase a home. There are several trains of thought out there regarding paying them off quickly or riding it out making minimum payments, but income and current life situation play a HUGE role in the way that many are able to proceed. Here are some strategies for taking care of your student loan debt in a way that works for you and minimizes that debt as soon as possible so that you can realize the dream of home ownership sooner than you may think!
Pay more than the minimum payment/Make extra payments - As with any debt we have, the simplest and best way to pay off your student loans is to simply pay more. You can pay an extra full payment here or there, but you don't necessarily have to pay full extra payments. If you can afford to pay $20 or $50 extra each month, then you definitely should. Whatever is possible! Any amount that you can pay over the minimum will pay off your student loan debt sooner. Just make sure to check with your loan servicer before doing so to make sure that the extra money applies toward principal. If you already own a home or vehicle that is financed, this same principle applies.

Consider refinancing/consolidating your student loans - Student loan consolidation or refinancing is an increasingly popular option for borrowers with good or excellent credit and relatively high interest rates. Consolidating means you'll may one payment each month instead of several to each of your debtors. When you refinance, you essentially take out a new loan with a private lender to pay off your original loan(s). This allows you to secure lower interest rates because they're more financially stable than when they took out the loan. Keep in mind that if you refinance your federal loans, you'll no longer have access to federal programs like income-driven repayment or student loan forgiveness, but if you think refinancing could be a good fit for you, use this student loan refinancing calculator to see how much you could save.


Use your job to your advantage - There are a few ways that your job might help you pay off your loans. Some jobs offer student loan forgiveness in exchange for working in a service capacity. Some public servants, doctors, lawyers, nurses, volunteer workers, federal agency employees, and automotive workers may be eligible for student loan assistance or forgiveness, so check whether your career goals align with the criteria for each forgiveness program. Remember this option when planning a job change, as it could be a deciding factor in choosing one employer over another. On another note, if your future plans include more education, some employers will assist with tuition costs if it will benefit them in the future, so take that into consideration as well when contemplating a job change.

Cutting your budget - This is typically the least favorite of all suggestions because it means going without something or making changes that are typically not desired, but don't throw this option out the window just yet. Is there a magazine subscription that you love? Trying getting an electronic version for less money or better yet, a copy from your local library for free! That daily latte or two? That adds up SO fast it'll make your head spin when you consider the total monthly cost. You can make that coffee treat at home for much less after the initial investment in the machine. Are you a clothes monger, try borrowing/exchanging with a group of friends or trying a clothing rental service in order to provide some constant rotation in your wardrobe without a full investment for each piece. Change is uncomfortable, but we must make changes to better any situation we wish to not remain in... in this case, DEBT!

If you're searching for a home in Chapin, Irmo, Columbia, Lexington, or the surrounding areas, I am here to help. My name is Sarah Berner and I work with EXIT Midlands Realty. I am a hard-working, full-service real estate professional who will search high and low to help you find that special place to call home. I treat every home search as if it were for my family because I know just how important it is! Call or text me today at 803-429-9887 or email me at sarah@scexit.com so that I can help you begin your search for a home in The Midlands!

Information gleaned from www.credible.com, www.studentloanhero.com, www.edvisors.com, & www.forbes.com.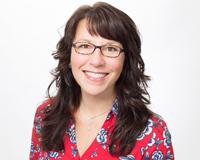 Author:
Sarah Berner
Phone:
803-429-9887
Dated:
February 8th 2019
Views:
171
About Sarah: Welcome! My name is Sarah Berner and I would love to be the real estate agent assisting you through...