5 Tips For Spring Lawn Care
Like many of you I spent much of the past two weekends weeding, mulching and all that goes with getting the yard and lawn ready for a good growing season. One of the many benefits of moving to the Chapin area is that spring comes a lot sooner than where I grew up in Upstate New York. One of the lawn care challenges has been how to take care of Zoysia grass, something not used up North.
No matter type of grass you have, reviving your lawn after a cold winter can be a challenging task. From seeding and aerating, proper spring lawn care encompasses a range of responsibilities. In order to create a thriving, beautiful lawn, you'll need to start early. Include these 5 important tasks to your spring to-do list, compliments of Bob Villa and by the time summer rolls around, you'll have a lush, thick carpet of green grass.
Dethatching: Dead grass and lawn clippings accumulate and get matted down into thatch. While some thatch protects the roots, a half inch or more prevents moisture and nutrients from reaching the the soil and promotes fungal growth. De-thatch the lawn by giving it a good once-over using either a dethatching rake.
Testing: To grow a great lawn, you need good soil. Most grass varieties thrive in conditions that are neither acidic nor alkaline. To test your soil's pH, you can either send a sample to your local extensions office, or if you'd prefer to do it yourself, your local gardener should have cheap test kits.

Aeration: High traffic patches of lawn can become compacted and inhospitable to grass roots. In order to alleviate the compaction, manual or mechanical aeration is necessary. This process involves perforating the soil with small holes to give the roots room to spread and allow air, water and nutrients to penetrate the soil.

Weed treatment:Preventative treatment is your best bet for a weed-free lawn all season. Apply a pre-emergent herbicide early to tackle weeds before they even sprout. If it's already too late, try using a post-emergent herbicide designed to kill growing weeds. For an alternative, chemical-free weed treatment, try cornmeal gluten.
Seeding:Check for any bare patches of ground and plant grass seeds. Planting grass in the spring requires a lot of watering and weeding during the hot summer months, so reseed in moderation. Also keep in mind that, once fall comes, you'll most likely have to seed again.
Gary Heiligman Real Estate Professional advocating and negotiating on behalf of Buyers and Sellers in communities surrounding Lake Murray South Carolina including, Chapin, Irmo, and Lexington. Real Estate with Gary Heiligman associated with EXIT Midlands Realty, email garyscexit@gmail.com or call 803-271-9544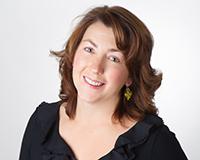 Author:
Maria Kitchens
Phone:
803-467-1694
Dated:
May 1st 2018
Views:
1,454
About Maria: Maria Kitchens is a Real Estate Professional who has lived in Chapin, SC, for the past nine years wi...