5 Ways To Go Green In Chapin
A recent article tells us the scary news that 97% of the ice sheet that covers the surface of Greenland has thawed between July 8 and July 12, 2012, making it the largest ice melts in 30 years. No matter what your environmental beliefs are, the fact still remains that over the last six summers the ice melting records have been broken each year. Here in Chapin we really care about our planet, which is why we have so many amazing recycling projects, going on in our amazing community. The fact remains that our planet is in trouble, and there are simple things you can do right in your own home that can give back to our Mother Earth.

Green-grade appliances- Maybe you're looking to renovate your kitchen, or laundry room, or perhaps you're in the market for a new home. Either way look to the Energy Star logo for a Green upgrade that will save money and energy. Energy star appliances, like refrigerators, washing machines, and dishwashers use between 10%-50% less water and energy than their standard counterparts. The savings adds up, since your energy bill is comprised of at least 18% of your appliance usage, plus if just one in ten homes used energy efficient appliances, it would be the equivalent of planting 1.7 MILLION acres of new tress! So the green you're saving isn't just in your wallet!
Buy Bamboo- Sure hardwood floors are an awesome addition to any home, new or old. If you're renovating or shopping for a new home, think about bamboo. Typical woods used to make hardwood floors take between 50-100 years to mature, whereas bamboo only takes 4-5 years, making it not only a high-yield resource, but easier to replenish than our giant oaks.
Green light Go! - Lighting is key in a new home, or when making your old home cozier. Make sure you keep you eye out for compact fluorescent compatible fixtures. CFLs use 66% less energy than standard light bulbs, and last up to 10 times longer. Just replacing a 100-watt bulb with a 32-watt CFL can save you up to $30 for the life of your bulb. Now take a look around at all the bulbs in your house, or potential new home and you'll see the green adding up.
Take the Leed - If you're trying to turn your current home green, or purchase a green home, an important factor to know about is the Leed rating. The Led rating is a worldwide standard measurement tool for home-builders, a scorecard for already built homes, and a seal of approval for green office buildings, homes, hospitals and schools. Led measures a building based on several criteria including energy efficiency, water efficiency, indoor air quality (the usage of appropriate ventilation and high efficiency air filters which reduce moisture, mildew, and mold), the materials that went into the construction of the building, the land the building is on, and even requires that the builder create a homeowners manual to educate the tenant or owner about the green features of the builder. While there are certification levels for Led buildings (silver, gold, platinum) any building with a Led seal is a high performance green building.
Have a checklist- if you're serious about going green, or buying green, equip yourself with a go-green home owner/buyer checklist and bone up on what going green really means. You can find a checklist here.
Whether you make one change, complete revert your house, or build a custom green home, every little bit counts! Love your planet, and she'll be around to love us forever. If you're in the market for green homes call: 803-586-9070 ,
click,
or
email me
today and I'll help get you on your way to finding the Green home of your Dreams!
Yvonne Pinelli, Real Estate Agent with Exit Midlands Realty
Chapin, SC
. Advocating for sellers and buyers with professional real estate services. Nothing compares to having a real estate agent providing true data and research to make an informed and educated decision. You can get information about real estate in Columbia, Chapin, Irmo, Lexington SC by contacting me directly.
803-586-9070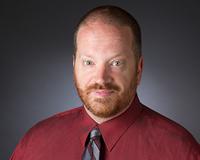 Author:
Mark Baatz
Phone:
803-354-6821
Dated:
January 30th 2014
Views:
1,317
About Mark: Mark Baatz has real estate in his blood. His mother was a successful agent for 25 years, and taught ...