A Sensible Approach To Financing
Financing. That word can often be intimidating. How to get it, how much money can be financed, payments, schedules...for a first time buyer in particular, it can stir up multiple reactions. Whether your needs can be met through a traditional loan, the VA, or financing programs tailored to specific circumstances, it's always wise to remember a few important matters when considering getting the financing for your first home.
Remember to look at the big picture. While buying a house can be great investment, maintaining that investment can be a lot of work, and expensive. When unexpected costs for new appliances, roof repairs and plumbing problems crop up, there's no landlord to turn to, and these costs can quickly drain your bank account. Plan out your budget, see what you can afford, and determine how a house fits into it. Fannie Mae recommends that buyers spend no more than 28 percent of their income on housing.
When you feel you're ready to look for your dream home, be sure you are prepared ahead of time. Take a good look at your credit score. Tarnished credit or the inability to make a substantial down payment can often put an end your search. That's why it pays to look at your credit early in the process. Get your free annual credit report, and comb through it for errors and unresolved issues. If you find mistakes, contact the credit reporting bureau to make sure they are corrected. It's also a good idea to get your FICO credit score, which will cost you a small fee. There are several ways to repair your credit, and talking to your lender or Realtor can set you on the right track to begin. Gather your pay stubs, bank statements, W-2s, tax returns for the past two years, statements from current loans and credit lines, and names and addresses of your landlords for the past two years. Have all of that paperwork ready for the lender. It may seem like a lot, but don't be surprised if your lender requires all this and potentially additional documentation.

Above all, be straight up with your lender and your Realtor. They are there to assist you with any questions you may have, and the more they know, the better they can help you. Be honest with your questions and concerns, and you may find that not only was the process a lot less stressful than you anticipated, but a pleasure!
To speak with me about beginning the search, or if you have any questions about where to begin, give me a call or drop me a line. I would love to hear from you and help you get started with finding your dream home!
803-318-1339
Lori@scexit.com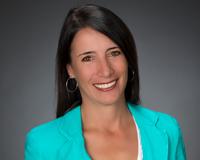 Author:
Tami Houmiel
Phone:
803-606-8712
Dated:
November 17th 2016
Views:
1,056
About Tami: ...