Alka Seltzer Can DO WHAT
What you may not know about Alka-Seltzer......... Check out some great uses for Alka-Seltzer that don't involve your teeth!!!











A GREAT natural solution for unclogging drains. Drop four Alka-Seltzer tablets down the drain, followed by a cup of white vinegar and allow to stand for about ten minutes. Flush with a pot of boiling water. Doing this on a regular basis not only keep your drains clear, but also deodorizes them!
Need to clean a toilet in a hurry? Drop two tablets in the toilet, wait 20 minutes then scrub and flush. Great for a quick clean in the case of uninvited guests.
Alka-Seltzer can also be used for a good all purpose cleaner. Plop three tablets into 8 ounces of warm water. Once the fizzing stops, dip a sponge in the water and wipe down counters, tiles and tubs. It can even be used for mopping; just add five tablets to one half gallon of water.
To soothe insect bites. Drop two tablets in warm water, then soak a cotton ball in the solution. Place on bite for 30 minutes.
Catching Fish!! Fish love bubbles! Break a tablet in half and throw it out near your fishing line, or put a tablet inside your tube jig and cast off. The fish won't be able to resist the stream of bubbles!!
Cooking for the holidays? Alka-Seltzer can also be used for removing burnt on food from bakeware. Drop five tablets into a sink full of water and let your cookware soak for an hour or so. The burnt food will come off with ease!
Whiten and brighten your laundry. Soak your whites in a solution of a gallon of warm water and two Alka-Seltzer tablets. Then hang them in the sun to dry to get rid of any lingering stains.
For a clean, fresh smelling refrigerator, drop an tablet in a cup of water and leave it in the refrigerator for a half hour. This will deodorize your refrigerator.
Clean a glass jar, vase or thermos. Drop two tablets in the container, add hot water and swish it around until the tablets are dissolved and let it sit for an hour. Rinse and the container will be as clean as new!
STAY TUNED FOR MORE THINGS YOU DIDN'T KNOW ABOUT ALKA-SELTZER!!
Irmo, Chapin & Lake Murray Real Estate – Carl McClure
. We here at
Exit Midlands Realty
are committed to helping you with your
real estate
needs in Columbia, SC and surrounding areas. Buying or selling is a big decision and should be a smooth transaction. I will guide you through the process with skill and patience. Thanks for the opportunity to prove it. Call me today.
803-331-3224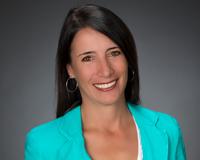 Author:
Tami Houmiel
Phone:
803-606-8712
Dated:
February 3rd 2014
Views:
1,789
About Tami: ...