BOO Is Right Around The Corner
The history of Halloween we know today is actually a Christian creation. It all started in the 800s, when the Catholic Church merged two existing Roman festivals called Feralia and Pomona's Day with Samhain, in a successful attempt to replace all three. Pomona's Day was originally a harvest festival in honor of the Roman goddess of fruits and trees; this may explain the tradition of bobbing for apples. Feralia was a day for mourning and remembering the dead. Christians began celebrating All Saints Day on November 1, with observances beginning at sunset the night before. Among other things, people dressed in costumes as Christian saints to scare away evil spirits, and then went door-to-door, begging for food. Sound familiar? Later on All Soul's Day (a holiday commemorating the dead who were not saints) was added to the mix on November 2. Celebrants took to going from house to house asking for little soul cakes (currant buns) in exchange for praying for the souls of a household's dead. By 1500 AD, All Saints and All Soul's Days had evolved into Hallow Time (October 31-November 2), with most of the celebrations occurring the night before All Hallows Day -- All Hallows Eve. It wasn't long before "All Hallows Eve" evolved into "Hallowe'en." Now fast forward to today and the celebrations many of us participate in. Adults have Halloween parties and purchase bloody decorations and other creepy "toys" to try and scare their guests with. Grown up parties usually involve eating and drinking – and of course dancing with or without the traditional bon fire. Traditional kiddie Halloween parties include comic-scary decorations, spook houses and candy galore. You can get the cutest Halloween party invitations with matching return address labels. Trick-or-treating, dressing in costumes, honoring the dead and celebrating the good that's come to you during the year; all these are living, breathing traditions that tie us to ancestors who lived hundreds and thousands of years ago. Underneath all our fun traditions, the history of Halloween remains what it always was: a celebration of a year drawing to a close, and a joyous laugh in the face of the winter to come.

Melissa Dille is a Real Estate Professional with EXIT Midlands Realty in Chapin, SC. She has been assisting clients buy and sell their homes in the Columbia, Irmo, Lexington, Chapin and Newberry areas. Feel free to call her with any of your real estate needs or questions at 803-315-1940, or feel free to email her at Melissa.scexit.com.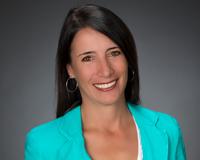 Author:
Tami Houmiel
Phone:
803-606-8712
Dated:
October 10th 2014
Views:
1,898
About Tami: ...