Benefits Of Using A Real Estate Agent
In tough times, most people are looking to cut costs any way they can. And in a home purchase, who wouldn't want to save that extra 3 percent -- an extra $3,000 per $100,000 of the sale price? That's typically what buyer's agents make on real estate transactions, and most experts think it's money well spent.
It's true that anyone can shop for a house, and even get a peek inside, without formally signing on with a real estate agent. But unless you have time to make home shopping a part-time job, an agent might be able to match you with the perfect property much faster.
1. Avoid Closing Problems :
When you're getting close to the closing, you want to make sure there aren't any unexpected title issues, that the financing has come through and that all of the professionals involved are staying on task and on timeline. Real estate agents are used to dealing with these types of issues and can work through almost any challenge that arises.
2. Thorough Record Keeping:
While you may (and should) keep files yourself, you can count on your agent to keep that information organized and safeguarded should trouble crop up with the property in years to come. You'll also be able to contact your agent at any time in the coming years should you have questions about the property yourself.
3. Code Expertise:
If you want to buy a charming little house near a business district and turn the front parlor into a candle store, you need to know if the city will allow it. Typically, an experienced real estate agent is familiar enough with local zoning ordinances to make sure you don't buy the wrong house.
4. Unemotional Negotiation:
The best way to make a deal is to look for the positive part of every offer and counteroffer, and never let the other party see you make a sour face. Often, the most effective way to do that is to present the face that's doing business -- not your own. Having an agent to write the requests objectively and forward them to the seller saves you the trouble of getting overly emotional about the deal.
5. Tackling the Paperwork:
If you've ever
bought a house,

you've probably dedicated a full shelf somewhere to the documents that were involved in the transaction. These probably include the written offer, the written and signed counteroffer, the little details (like specific repairs) and what exactly was and was not included in the sale. The paperwork can be tiresome.
This is when a good real estate agent can save the day. Often, these offers and counteroffers are limited by a time frame.
The odds of missing something, not initialing a margin or not checking a box, can drop substantially when you're working with someone who knows the paperwork inside and out.
6. Finding Available Homes:
Though most homes for sale are widely available for buyers to assess on websites, in some cases, sellers don't want the fact that they're selling to be widely publicized. In those cases, only the real estate agents know the houses are for sale.
Sometimes health problems, financial problems or divorce factor into the need for privacy. Or sometimes, people don't want the sale advertised during the holidays. Either way, working with a real estate agent gives you access to homes you might otherwise miss seeing.
7. Requesting Repairs:
Often, the touchiest part of a real estate purchase involves the delicate dance of requesting repairs. A real estate agent will be able to identify trouble that you may not see, as well as recommend a good independent home inspector who will provide a detailed report on problems with the house.
8. Pricing Expertise:
While anyone can spend a few minutes online and pull information on sales of comparable houses, real estate agents have the experience to know whether a specific house is overpriced or underpriced. In the best-case scenario, an agent will have such a good idea of what you're looking for that she won't even waste your time touring houses that won't work.
Not only can agents provide all the data on local home sales that you want to see, but they can also bring assets to the deal that come from years of watching waves of transactions in the neighborhood.
9. Ethical Obligation:
Under the code of ethics, the real estate agent is obligated to put the clients' interests ahead of his own. He or she is also required to make full disclosure about the problems with a property and be truthful in
advertising.
Click on these links to begin your home search: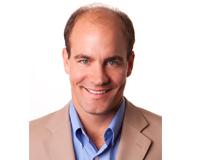 Author:
Brandon Liles
Phone:
803-477-6681
Dated:
June 7th 2018
Views:
689
About Brandon: I am the Owner and Broker of EXIT Midlands Realty in Chapin, SC. I have been a licensed real estate ...