Boy Scout Troop 95 Teams Up With Irmo Fire Department
So my son is a "first year" Boy Scout,( after completing 5 years with the cub scout program), with Troop 95 in Irmo, South Carolina. He loves scouting and has a lot of fun with the fellowship of it all and camping. My husband and I also enjoy this but our purpose is to keep him busy learning to do the right thing and learning what it is like to help others and not focus so much on what HE wants!! (Parents.... you know this is hard to do)
Our Troop was asked by the Irmo Fire Department to participate in installing free carbon monoxide alarms in some homes. I didn't know anything about why we were doing this or where we were going to do this other than a neighborhood in the community. I did know what time to be there and I knew that participating in this would teach my son something good.
We almost did not make it as we were at Parkridge Urgent Care Friday night with a bad eczema flare up and bad rash and he was hurting Saturday morning.(we now have a frequent flyer card there). We "lubed" him up and he reluctantly put on his uniform. When we arrived yesterday morning I was surprised to see it involved more volunteers than just the troop. There were volunteers from the local chain of Firehouse Subs, owned by Charles and Judy Divita, the men of the Irmo Fire Department, and another foundation The Jeffrey Lee Williams foundation which I had never heard of but they had t-shirts with the foundation name on it. (I will get to them on down)
We were divided up into 11 teams and each team was armed with a bucket which included literature, alarms, a drill, stickers and a map of our streets. After putting all the teams together and spending about 20 minutes trying to figure out what happened to bucket 11 (this is how the picture came to fruition because everyone had to line up behind their bucket) I was crying from laughing so hard!!! We were off to the neighborhood.
It was before noon so some people had not rolled out of bed yet. For the most part everyone was receptive to letting us install one in their hallway. I don't have the exact count of how many we installed but it was quite a few from the 11 teams. We had a lot of fun getting to know each other on team and I was reminded how lucky I was as some of the homes were in dire need of repair and some were downright scary.
When all the teams were finished installing the alarms we were to all return back to the Irmo Fire Department to check in and the local Firehouse Subs Franchise served us SUBS! Yummy and thank you Charles and Judy from Firehouse Subs!!! While all the guys were eating a lady who had on one of the foundation shirts asked to take a picture of my son Griffin and I started talking to her and asked her if I could have a copy of the group shot taken earlier so I could blog about it. I introduced myself and I asked her what her relation was to this cause and she said "Hi, I'm Jeannie and I am the mother of Jeffrey Williams" A light bulb went off in my head as my heart dropped to the floor. "Is your son the one who passed away in the hotel room in Boone a couple of years ago"? I asked. "Yes" she said. Well, at that moment everything changed about why WE were supposed to be there. I just started crying and hugged her. I told her how sorry I was that this happened to her son and family. Then here comes my barrage of questions like I can only do of how it happened. She told me what happened and that she and her husband Jeff did not want this to happen to another person or family and that is why they started the foundation. She also told me that Jeffrey was going to start scouts in the fall of that year because it was such a great program.
It was my honor to meet Jeannie and Jeff Williams yesterday who live in Rock Hill, SC and traveled to Irmo for this event. I am thankful for my husband and son and will be forever changed, and informed about this odorless and tasteless killer called co for short!! All homes should have a carbon monoxide alarm especially if you have any gas appliances IE gas logs, gas pac heat or air, gas stove or dryer etc. and or a garage. The best place to install the alarm is in the hallway, chest high away from children, near the bedrooms. If you have a large first floor or an upstairs then you will need more. They are around $20.00. When we returned home I was excited to know that we already had 3 working alarms in our home. The alarms we used yesterday were from a grant. If you are interested in volunteering or donating to this cause please contact the Jeffrey Lee Foundation.
My name is Margaret Ganis and I am a real estate agent with Exit Midlands Realty in Chapin, South Carolina and I will now make sure that all of my buyers and sellers are now protected in their homes.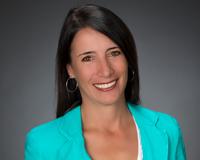 Author:
Tami Houmiel
Phone:
803-606-8712
Dated:
June 2nd 2015
Views:
4,115
About Tami: ...