Can Columbia Afford To Operate 56 Public Parks
Can Columbia afford to operate 56 public parks?
COLUMBIA, S.C. — When Columbia spends $3.2 million to convert Greenview's old and empty pool into a water park, it will be the third time in a decade the city has spent millions of dollars on a showcase pool park, for a total of $14 million.Pumping that much into three showcase parks, each with a pool, has some wondering whether the city can afford to keep the rest of its parks – there are 56 in all – or to operate them well.Consultants told the city last year it does not manage its current facilities effectively. "The city of Columbia has more facilities than can be properly maintained with the current funding and staffing," Genesis Consulting Group wrote in a master parks and recreation plan.Still, City Council in June approved $1.7 million for upgrades at Southeast Park, Hyatt Park, and recreation facilities around Owens Field.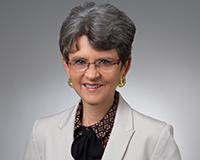 Author:
Jorja Hicks-Sanders
Phone:
803-465-6239
Dated:
August 4th 2014
Views:
1,132
About Jorja: I was raised in Dearborn, Michigan and spent most of my adult life in Upstate, New York. I did my un...