Can The Curves And Other Landscaping Tips
A friend of mine from Chapin who is in the landscaping business recently commented on how busy he is. He then went on to mention how hard it is sometimes to talk people out of crazy landscape design schemes. What some people think is a great idea could actually be a disaster come time to sell the home or just a plain old eye sore once it's done. So with that in mind here are four strategies for a smart landscape design!

Can the Curves
Incorporating curves will add interest to your garden, but don't overdo it. A collection of amoeba-shaped beds would be overkill, as would a curvy path that takes you far out of the way of your destination. Long, subtle curves are often best. Limit the geometries so that one dominates. For example, if you incorporate curved lines in beds and walkways, for example, repeat those shapes in the third dimension with the shape of the plants you choose and the way you arrange them.
Start With (and Maintain) the Focal Points
Stated simply, a focal point is something that "makes you look," . So says Dr. Pat Lindsey, a landscape design professor at North Carolina State University. At its best, however, "it directs you visually and makes you feel surprised, moved or engaged, moving you through the garden experience." Although we typically think of using a specimen tree or statue as a focal point, there are many other possibilities. Lindsey says the key is to find something that is "slightly to very different from the rest of your landscape in form, texture or color." It could be an architectural feature of your house or even a borrowed view. The trick is to make them stand out, yet not stick out. It should be somehow connected to the rest of the landscape, either through a repeated shape or color, or a connection to the overall style of the landscape. Scale is also important. If your landscape is several acres with broad vistas, then perhaps an ancient oak would play the role quite well. In a small urban lot, an ornate garden bench or small statue might be the perfect size.
Accent Your House
Unless your house is an architectural masterpiece, it could benefit from some thoughtful plantings to soften the edges and help it blend with the surroundings. But take care not to end up at the other extreme, a house that is hidden by overgrown shrubbery. Even the smallest starter home usually has some interesting architectural feature. The best design will highlight that feature.
Add Movement
A landscape without movement is like a painting. Paintings are fine for hanging on a wall, but a garden needs movement to add life and interest. No garden is complete without some ornamental grasses to sway in the breeze. Add flowers to attract hummingbirds and butterflies, and several berry producers for the birds.
Finally, keep in mind that you needn't have a five-figure budget to achieve an exceptional landscape. Whether your landscape venture is a two-month multiphase project, or a Saturday trip to the nursery, the key is to select your plants purposefully and place them thoughtfully. The result is sure to bring you years of enjoyment.
Thanks to Paul McKenzie, a horticulture extension agent in Durham, N.C., for sharing these tips!
Gary Heiligman Real Estate Professional advocating and negotiating on behalf of Buyers and Sellers in communities surrounding Lake Murray South Carolina including, Chapin, Irmo, and Lexington. Real Estate with Gary Heiligman associated with EXIT Midlands Realty, email garyscexit@gmail.com or call 803-271-9544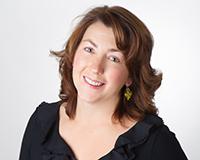 Author:
Maria Kitchens
Phone:
803-467-1694
Dated:
June 24th 2016
Views:
1,312
About Maria: Maria Kitchens is a Real Estate Professional who has lived in Chapin, SC, for the past nine years wi...