Chapin Agent Spills Number 1 Home Selling Secret


As a Real Estate Agent in the Chapin area, people are always asking me what they can do to make their house the perfect sell. The truth is that my advice is a different as the house you're living in. There are, however, a few things that people look for when deciding between properties.

If you have the budget to renovate only one room in your entire house, I would recommend you spend it on your kitchen.


[Photo Courtsey of David Castillo Dominici
Freedigitalphotos.net]

When I'm showing houses nine out of ten people head straight for the kitchen, and that's where their inner appraiser makes an appearance. A great kitchen can sway buyers who are on the fence. That's because the kitchen is still one of they keys to our society. It's the warmest spot in the house, where food gets filled with love, and camaraderie. Santa's cookies get baked in the oven, and romantic dinners sautee on the stove. Drinks are shared, and secrets are spilled.
If you don't know where to start, think about what we agents refer to as the "golden triangle". It's the layout between the stove/oven, the sink, and the dishwasher. Too much space makes it take longer to move things between them, and too little space makes it hard to negotiate. If you have a choice between a new appliance or the layout of the room, pick the layout, because buyers are much more willing to upgrade an old refrigerator than buy a house with layout issues.
Counter space and cabinet space come at a high premium, but not at the risk of overcrowding the room. Think about creative ways to use negative space, like that tiny sliver between the wall and the oven might be a good spot for a slide-in cabinet to organize your lids, or even your spices. People love good organizational options.
Think space saving, and energy efficient when making appliance upgrades.
If you are selling in the Irmo, Lexington, Chapin, or Columbia area contact Yvonne Pinelli to get a free home evaluation by a licensed agent with experience in the valuation of the homes in your area.
Yvonne Pinelli, Real Estate Agent with Exit Midlands Realty Chapin, SC. Advocating for sellers and buyers with professional real estate services. Nothing compares to having a real estate agent providing true data and research to make an informed and educated decision. You can get information about real estate in Columbia, Chapin, Irmo, Lexington SC by contacting me directly.
803-586-9070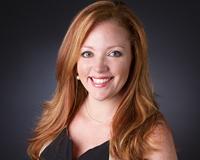 Author:
Yvonne Pinelli
Phone:
803-586-9070
Dated:
January 27th 2014
Views:
931
About Yvonne: No one makes oatmeal raisin cookiesthat taste as good as your Nana's. That tattered old blanket you...