Chapin Town News Chapin Crossing Publix Shopping Center
The Town of Chapin Planning Commission Tuesday approved the site plan for the Chapin Crossing/Publix Shopping Center, which does not include a connector road between Amick's Ferry Road and Lexington Avenue, as was originally proposed.

Wes Taylor of LTC Associates, architects for the project, and Developer Steve Goodman said property was not for sale on Lexington Avenue which would have made the road feasible. Goodman said, "You can't make a bypass work because you can't get the properties to accommodate it." He said that if property on Lexington Street becomes available in the future, modifications could be made and a road could be considered, but it is not part of the Chapin Crossing project as currently designed.

Taylor described the site plan, which includes a 46,000-square-foot Publix Supermarket (similar in size to the one on Highway 6 in Irmo), with drive-in pharmacy access, and an adjoining 14,000 feet of retail space; a 13,000 square foot building on Chapin Road, to house between four and seven businesses including a restaurant, and a 9,000 square foot building facing Lexington Avenue, with five commercial spaces.

There are three out-parcels along Lexington Avenue, not part of the current development, which could be sold to other developers for future developments.

Chapin Crossing will have two access points on Chapin Road. The entrance closest to the Chapin Road/Lexington Avenue intersection will be right-turn only. A full access entrance will be provided nearer the Post Office property, crossing where Fat Buddies is now located.

There will also be a full-access road onto Lexington Avenue, lining up with Water Street; and a privately-owned truck entrance to the back of the Publix Store from Amick's Ferry Road. The Amick's Ferry entrance will line up with Zion Church Road.

Goodman said, "I assure you it will be beautiful and the community and all of residents will be very proud of the project once it is completed."

Traffic studies indicate that the level of service of intersections surrounding the project will not be impacted significantly by traffic to and from the development.

In other business, the Planning Board approved Interstate Commercial Zoning for property at I-26, Crooked Creek Road and Columbia Avenue, the proposed new location for Chapin Furniture Company.

Thank you Chapin News!

Melissa Dille is a Real Estate Professional with EXIT Midlands Realty in Chapin, SC. She has been assisting clients buy and sell homes in the Columbia, Irmo, Lexington, Chapin and Newberry areas. Feel free to call her with any of your real estate needs or questions at 803-315-1940 or feel free to email me at Melissa.scexit.com!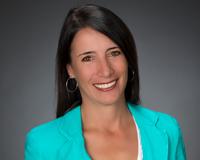 Author:
Tami Houmiel
Phone:
803-606-8712
Dated:
September 24th 2014
Views:
7,883
About Tami: ...