Cold Weather Checklist For Your Home In The Midlands
The weather outside is frightful... well... at least the sun shines in the Midlands mostly every day. That is what I love so much about living here - even if it's cold, we have those warm rays and blue skies.

As a real estate pro it's difficult when I'm showing homes that are for sale and I see some things that could be red flags for lack of maintenance. Not every homeowner knows what things can be done to prevent big costs in repairs. So I have made up a checklist of things that you can do that is sincerely no to little cost. Just some time to love your home as much as it loves you!


Washing Machine - hoses should be visually checked every 6 months for cracks or loose fittings. If you have a rubber hose, invest in a steel mesh/braided hose.
Clothes Dryer - most house fires are caused by the lint from a dryer. Make sure you are cleaning the lint screen after every load. Monthly you want to clean out the screen housing unit. Pull the dryer from the wall and inspect the exhaust. If it's full of lint, you dryer isn't working efficiently and you should have a professional clean out the entire exhaust duct system which should be done every couple of years anyway.
Hot Water Heater - You want to drain your hot water heater every 6 months to remove debris from the tank. If you notice a lot of debris or rust colored water contact a plumber. The rod that is inside your tank called the anode rod is designed to attract corrosion, if it's not working you are going to have a big expense in replacing it.
Refrigerator- Filters should be changed every 3 months. The water line should be steel braided/mesh as well. This is probably the number 1 reason for water damage in the kitchen. It's a big mess and is bad for resale. Insurance companies don't always replace everything needed to eliminate the traces of water damage.
Heating and Cooling Systems - The manufacturer of the system will have routine maintenance schedules, follow them. (Think of your car needing an oil change, filters replaced, and tires rotated. This prolongs the longevity of having to buy another car and efficiency of your gas mileage.) If you aren't sure, simply make sure filters are changed on either the registers within your home or the unit itself. Some units are either or so be sure to know when you buy your home what kind of unit you have! $150 HVAC inspection will save you thousands. Even if the home is new construction, do the inspection within the first 11 months you're there. Furnace filters should be changed throughout the heating season.
Roof - Visually look at your shingles after a storm and see if any appear loose. Also, go into your attic with a bright LED flash light and if you see any discoloration in the wood, call for an estimate they're usually free. Any debris in the pitches of your roof collecting must be removed. It is begging for wood rot. As well as your gutters... make sure they are draining away from your home. If you see evidence of debris left over after a storm, chances are it's not. Keep attic cold so that in the event we do have snow, you won't have snow turning into ice dams.
Irrigation pipes & outside faucets - Drain and turn off faucets. Remember water freezes and expands.
Well water system - Water pumps should be in a housing unit. When temps are at a freezing level, pumps can stop working. A utility light bulb often used at a mechanic shop and run an electric cord to the house. This will keep the pump warm enough.
For an extensive and detailed checklist, send me an email yvonne@scexit.com with your name and address. I will mail you a home maintenance guide with other tips free of charge! Don't be overwhelmed by your homeowner responsibilities. Break things up into seasonal checklists and keep records for your future resale.
Columbia
Metro Area Homes for Sale: Yvonne Pinelli, Real Estate Agent with Exit Midlands Realty in
Chapin
, SC. Advocating for sellers and buyers with professional real estate services. Nothing compares to having a real estate agent providing true data and research to make an informed and educated decision. You can get information about real estate in
Columbia
,
Chapin
,
Irmo
,
Lexington
SC by contacting me: Yvonne Pinelli
803-586-9070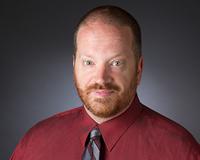 Author:
Mark Baatz
Phone:
803-354-6821
Dated:
December 11th 2014
Views:
1,844
About Mark: Mark Baatz has real estate in his blood. His mother was a successful agent for 25 years, and taught ...