Do Not Throw Away Money For College Housing I Have A Solution
Have you ever heard of a Kiddie Condo? It's just a nickname for a great loan program to help your child get into owning a house instead of pouring money down the drain for dorm or apartment rent. It's actually called the "FHA Non Occupant Loan Program". With the rise in tuition and housing , buying real estate is less expensive in the long run.
How this works is "the parties" only have to put 3.5% down and the co signer (usually parents) will use their income to assist in qualifying for the loan. What is so great about this program is that you would be paying the 4% owner occupant tax rate instead of the 6% no owner occupant tax, which usually triples your taxes. Normally, the co borrower would be paying the extremely high non owner occupancy tax because it would be a second home for them, but since the child would be living there and on the loan and it is the child's residence you only pay the 4%.
I guess you would like to know how to qualify. Everyone on the loan will have to pass a credit check. This will be an FHA loan so there are guidelines to follow. The parent as the co-borrower must qualify financially to have the both homes or loans. You must be a blood relative be it by blood, marriage or law. The child must be at least 18 and live in the home for at least 12 months. Also you can have roommates and charge them rent to help with expenses. Lenders will use the lowest "middle" score to base the loan off of. Contact Dan Kadar at Mortgage Options for more information on this loan product.
There is another way for your second home to qualify for the 4% owner occupancy tax. You buy the house whether it's a loan or cash and you deed 25% to your child and you qualify. The child must be able to prove that this is his/her primary residence ie, driver's license, electric bill, etc. This is not for a rental portfolio. Contact Harrell and Martin Real Estate Attorneys for more information on this type of deed.
For More information about finding the right home for your child please call Margaret Ganis
Search the Entire Columbia Area MLS Here It will ask you to register but you will get me, not someone in cyber space!! It Columbia, South Carolina is not your area I can help you find a great real estate agent in your area!
Check out this home just 10 minutes to the University of South Carolina, shopping, dining and Lake Murray.
MARGARET GANIS is a licenced real estate agent with a passion for helping people with all of their real estate needs. With over 25 years of sales and service experience, Margaret is there when you need her with expertise in the Chapin, Irmo and Lexington are of South Carolina.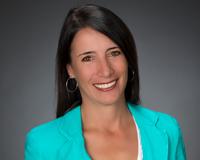 Author:
Tami Houmiel
Phone:
803-606-8712
Dated:
May 19th 2015
Views:
1,292
About Tami: ...