Exit Midlands Realty Plant The Seeds To Success
Three years! It's hard to believe that I've been working for Exit Midlands Realty for that long. Time really does fly when you're having fun, changing lives, and making home owning dreams come true.

I'm not usually one to talk about myself, but today I've been feeling nostalgic thinking about how Exit has made my dreams come true. A little over three years ago I was struggling. I'm not about to lay a sob story on you, but suffice it to say that making ends meet, as a single mother to three beautiful, and brilliant South Carolina native babies, isn't easy. Over the years I'd taken all kinds of jobs, but they always came with a huge sacrifice to the time I got to spend with my children. Most of all I never really felt like I was getting to do the thing my heart drove me to do—help people achieve their dreams.

Then I got an opportunity that would change my life. I was hired as an assistant to Exit Midlands Realty's Broker in Charge. As his right hand gal, I got to work closely with people who were eager to find new homes. The news said we were in a recession. The media said that no one was buying, but South Carolina is a gem that seems to attract homebuyers from all over the country. I got to be there as he handed the keys to families, newlyweds, retirees, and people from all walks of life.

There is magic in that moment, and it was with humble gratitude that I was given the gift of being present for it. A new home means new memories. New adventures. New beginnings. It's planting the seed to grow something new. I knew then that this was what I was meant to do. T

Three years later while the recession is beginning to recede, business is even better than ever. Not only do I have a job where I'm able to spend time with my not-so-little ones (it's amazing how fast they grow), but each time I hand over a set of keys, I can feel the beginnings of new dreams coming true, and seeds of hope being planted.

Exit Midlands Realty changes lives, and they can change yours too. I can show you how. No matter where you are, there is an Exit Realty ready to help you get started living the life you've dreamed of.
Want more time with your family? Exit can help.
Want to get in on an industry that's starting to make a climb out of recession? Exit can help.
Want to be involved in a company that cares about it's employees? Exit can help.
Want to supplement your income in a big way? Exit can help.
Want to be involved in helping people achieve their goals, and dreams?

Exit can help you plant your own seeds of hope.

The best part is that Exit Midlands Realty is committed to your success. For that reason, any agent who joins the team must be sponsored in. I can be that sponsor. Exit Midlands Realty changed my life, and gave me an opportunity to plants seeds that I've been able to grow into success, and the best way to express my gratitude is to pay it forward.

Under my mentorship you can learn how great it feels to hand people a set of keys; a packet of seeds; a new beginning.

I want nothing more than the help you succeed!
See, while everywhere is having layoffs, and cutting jobs, Exit Midlands Realty is adding them! You've read the news. You know the growth that is coming. Let Exit Midlands Realty help you plant the seeds to grow your success. Call me, or email me today to learn how you can take control of making your dreams, and the dreams of others come true!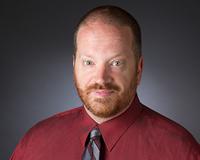 Author:
Mark Baatz
Phone:
803-354-6821
Dated:
January 21st 2014
Views:
1,104
About Mark: Mark Baatz has real estate in his blood. His mother was a successful agent for 25 years, and taught ...