FICO OR FAKO WHAT IS THE DIFFERENCE IN CREDIT SCORES
The scores from the credit bureaus are not FICO scores, and use completely different criteria to calculate their numbers. We refer to them as FAKO's. The only number that mortgage companies are concerned with are the FICO numbers.
All varieties of lenders, mortgage, CC, car folks, etc., pull a FICO score in 99%+ of the time.
FICO worked with lenders to develop the FICO score. The ones available on here and used by almost all mortgage lenders, and a few CC-issuers, car lenders, etc., are called Classic FICO scores. And each CRA version (e.g. your TU FICO, your EQ FICO, your EX FICO) all differ ever so slightly and each CRA weighs your FICO score a little bit differently for each report.
To make things a tad more complex, like with model-year cars, there are also model year scores. Thankfully FICO doesn't do this every year but every few years or so they'll develop a new line of scores factoring in stuff the previous versions did not, usually to our benefit as consumers. Some lenders prefer to use older versions and a rare few have adopted the newer ones.
Mixing it up even more, FICO also developed industry-enhanced FICO scores. The most common ones are CC-enhanced FICO scores and auto-enhanced FICO scores. These weigh your past CC experience and past auto loan history a bit more than Classic scores. For example, if you walked into an auto dealership to buy a car, more than likely they'd pull an auto-enhanced FICO. In contrast, if you walk into a bank to apply for a car loan, more than likely they'd pull a Classic FICO (or at least from what I read of others' posts). If you app for a CC, usually you'll find the lender pulling a CC-enhnanced FICO. There are also mortgage-enhanced FICOs starting with the newest FICO versions (FICO08), but virtually no lenders are using these scores. In fact, they are using older versions of a Classic score.
What does this all mean? MyFICO.com and all of the places out there (a very short list) that offer FICO scores, sell or offer a Classic version of FICO. MyFICO offers a Classic EQ FICO called Beacon 5.0. Virtually all mortgage lenders also use this score. Quite a few lenders out there for car, CC, and installment loans also use this version if they pull EQ for your inquiry. My bank, M&T Bank, uses Beacon 5.0 for every type of credit pull.
MyFICO also sells a TU FICO we call TU98. This version is much older. While quite a few lenders do still use TU98 (Lending Club for sure, and Navy Federal still?) most all of them use a newer version developed 6 years later we call TU04. Unfortunately, you cannot buy this from anywhere but from your lender. The newest, we call TU08, is available from Wal-Mart if you have a CC from them, but despite being the newest, vitally nobody is using them.
For your Experian (EX) FICO, you cannot buy it from anywhere. Experian blocked consumer access to your own EX FICO score, though you still can get a lender to pull it for you come app time.
There are other places you can get your FICO scores. Many banks and credit unions will provide it for you as part of a benefit or service. For example, you can get your EX FICO from PSECU. You can get you EQ FICO from Unitus CCU and Digital Credit Union. And as mentioned, you can get your TU FICO (TU08) from Wal-Mart. Unfortunately, you cannot get any of the industry-specific scores from anywhere (e.g. auto-enhanced) without the help of a lender.
The above described FICO scores. However, many companies, like freescore.com, TransUnion.com, Experian.com, and hundreds of others sell scores, but they are not FICO scores. They are knock-offs we call FAKOs. Lender do not use these scores. In fact, many of these FAKOs like PLUS scores nad TransRisk scores even come out and say that lender's don't use these scores and are for "educational-purposes only". There is one FAKO you can get from EX and TU and a couple of other sites called a VantageScore, but it is very rare to find a lender that uses a VantageScore. From my observation, it's a dying score.
FAKOs cannot be correlated to FICO. One score can increase and the other decrease for the exact same event/reason. FAKOs factor in stuff that FICO does not and vice-versa. Also, FAKOs' score ranges differ from FICO.
So what this boils down to is if you need your credit score go straight to the source and go to a bank!
Chapin Homes for Sale: Kristy Fulmer, Real Estate Agent with Exit Midlands Realty in Chapin , SC. Dedicated to serving sellers and buyers with knowledgeable, professional, and experienced real estate services. You can get information about real estate in Columbia, Chapin, Newberry, Irmo, Lake Murray, Lexington SC by contacting me: Kristy Fulmer (803) 457-4543.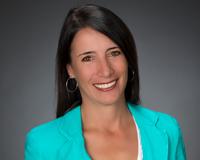 Author:
Tami Houmiel
Phone:
803-606-8712
Dated:
January 27th 2015
Views:
4,371
About Tami: ...