Fees To Expect When Buying Real Estate
The sales price of the home listed for sale is not the only cost associated with buying the home. Additional costs include purchasing fees, mortgage fees, title company fees, and home ownership fees. Don't panic! The point of this article is to help familiarize you with some of the most common fees associated with purchasing a home.
Be sure that you are familiar with these fees and budget accordingly!
1. Downpayment
This is a fee that most buyers are already familiar with and it's an important one; however, many buyers have the misconception that you need 20% down to purchase a home. The truth is, most down payment expenses cost 3.5% to 5% of the sales price. There are even programs that make it possible for buyers to purchase a home with 0% down, but there may be specific requirements for the buyer and/or the property. The best way to find out home much money you will need for your down payment is to talk to a mortgage lender.
2. Earnest Money
Earnest money is something to be aware of because you will need this money readily available when you place a contract on a property. It's basically a buyer's "proof" that they are serious about their intent to purchase. A contract is a great start, but this cash needs to be involved to protect the seller's interest when they take their property off the market.
3. Closing Costs
Closing costs are the second largest expense for home buyers because the fees involved are typically associated with the preparation of a mortgage.

4. Moving Expenses
The cost of moving expenses depends on the quantity and distance of items that you need to move. Typically, first-time home buyers can keep these costs to a minimum simply because they tend to have fewer possessions. Home buyers moving across the country would, of course, demand a much larger expense.
5. Home Inspection
Real estate inspectors determine if there are problems with a property that would need to be addressed before moving forward with a purchase. Real estate contracts allow an inspection period for a potential buyer to have the property inspected by a professional. This is a step in the home buying process that is highly recommended!
6. Post-Purchase Money
Make sure you have additional money set aside after closing. Even if you find the move-in-ready home of your dreams, you will want to change some things. You want this house to feel like your home!
With the information above, you should be able to estimate your extra home buying fees and be prepared ahead of time.
Browse homes on my site and favorite properties by clicking on the heart icon. Every home you see is a direct feed from the MLS. If you're looking for additional information on a property, you'll have to contact me. I am only here to help you!
You can get information about real estate in

Columbia,
Chapin, Irmo, and

Lexington, SC by contacting me!


(518)569-9871
aubreyherkert@gmail.com
For additional information on this topic, reference this link via Pinterest.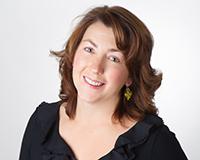 Author:
Maria Kitchens
Phone:
803-467-1694
Dated:
April 28th 2015
Views:
1,385
About Maria: Maria Kitchens is a Real Estate Professional who has lived in Chapin, SC, for the past nine years wi...