First Time Home Buyers In Columbia South Carolina
So you want to buy your first home? What do you do? I'm going to try to make it easy for you to understand.
1. TALK TO A LENDER
This is SO important because they can pre qualify you to see what you can afford and let you know if you have credit issues that need to be resolved. This should be done as soon as you even entertain the thought of purchasing. Many agents on the buyer and seller side ask for approval letters before they will even show you a property and when you put in an offer these days and approval letter must accompany an offer.
I also highly recommend using a local lender who works in your time zone, who you can actually sit in front of and who can assist you with the whole transaction. Mortgage Options is a great local company in Columbia, South Carolina who will hold your hand through this process. They will also guide you in what to do and not to do during the process. Also show you what loan products best fit your needs.

2. YOUR REAL ESTATE AGENT
Make sure you have a caring and knowledgeable agent who is there when you need her. ME!!! Margaret Ganis

3. YOUR SEARCH CRITERIA
Once you have picked your mortgage company and your agent then you are ready to discuss your criteria for your new home. Do you want a neighborhood or not? Are schools important? Big yard or little yard? Garage, shed, open floor plan etc. The most important thing to figure out is what area you want to live in. Is commuting to work a factor? Search the Columbia, South Carolina area here!

4. YOU FOUND THE PERFECT PROPERTY
Once you have searched the world over and found that true love then it is time to make an offer. Your agent (me) will pull comparables in the area to make sure that you are making a good and reasonable offer. Don't try to low ball everything you see. While you are trying to get the best deal, remember that the seller is trying to make a profit also. Negotiations will begin at this point which may include, the price, the closing costs, closing date, what stays with the property, a home warranty, etc. Once the two agents have gone through the negotiations and the contract is negotiated and ratified, then it will be time to put earnest money down. This money is to secure that you will abide by the laws and rules of the contract.

5. INSPECTION TIME
In the state of South Carolina you have 10 business days from the date of ratified contract to do your due diligence (get everything inspected) This will include but not limited to a home inspection, roof inspection, heating and air inspection, well or septic tank inspection, termite or mold inspection, electrical, plumbing and so on. A good home inspector will have a lot of the items included in his inspection and will refer out if he sees issues. If there are any problems or defects in the property that you do not wish to contend with then this is your time to ask to be released from contract and get your earnest money back. If you still love the property and wish to move on you can either accept it the way is is (it may be listed "as is" but some loans will require certain defects be repaired before the loan can close.) or ask for repairs. This is where you and your agent (me) will write up a repair addendum and list everything from the inspection reports that you feel you would like or need repaired. Some sellers will fix everything and some sellers will not fix anything. Hopefully there will be a compromise and everyone is happy.

6. THE APPRAISAL
This is the part that takes place usually during the first few weeks of the process where the lender makes sure the property is not appraised for less than what they are lending you. If the appraisal is lower than the sales price then hopefully the buyer and seller can come back to the drawing board to reduce the price or acceptable solution.

7. THE DOCUMENTS PHASE
This is where it can become somewhat of a headache. Lenders will ask for bank records and statements, tax returns, credit card statements, etc. You may feel like they are going to ask for a few limbs and DNA but this is only to make sure that you can get your loan for your dream home. i CANNOT EXPRESS ENOUGH TO USE A LOCAL LENDER! Don't think that some company off the internet is going to be cheaper. Out of state fees could be tacked on and they are not familiar with our laws and rules in South Carolina. Lenders will also advise not to purchase anything big. I say "Don't even think about it and don't even look" . No new furniture, cars, credit cards, appliances or anything big!!!! Don't shuffle money around and don't borrow money and put in the bank unless your lender approves a "gift of funds".

8. THE CLOSING
OMG!!!! It's finally here!!! Soon after the contract is ratified you will need to choose a real estate attorney. This person will give you estimated closing costs, get the title search done to make sure that your home is not on an indian burial ground or someone can come and make a claim to your property down the road. They will make sure that there are no liens or back taxes on the property and so on. Once the lender and the attorney have agreed that all is clear then you will sign and now be a HAPPY HOMEOWNER!!!!!

I'm Margaret Ganis and I am a licenced real estate agent with Exit Midlands Realty and service the Columbia, South Carolina and surrounding area and I would love to help assist you in the purchase of your first home or your next home.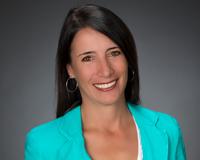 Author:
Tami Houmiel
Phone:
803-606-8712
Dated:
November 7th 2014
Views:
1,462
About Tami: ...