First Time Home Buyers START HERE
Are you a first-time home buyer in Chapin, SC, Irmo, SC, or the surrounding areas? You've saved some money and now you're thinking of buying a home in the near future or maybe you're already actively looking. The process can be a bit nerve-wracking. Having a great real estate agent on your side is a MUST! A good agent can walk you through the motions of buying a home, but a GREAT agent can counsel you before you start looking and keep you informed along the way, helping keep the process and time spent looking to a minimum by really listening to you about your needs in a home and REALLY taking the time to screen out homes that won't suit your needs. They'll keep the process rolling as smoothly as possible and have fantastic communication skills.
Here are a few tips to help you out if home ownership is something you're thinking about:

THE MORTGAGE - Start with a lender that prides itself on timely communication and customer service that goes above and beyond. Our office works with a local lender that offers great programs and low/no fee mortgages, but they're NOT a big bank and don't treat you like a number. If you're interested in talking with them today for a pre-qualification, let me know and I can put you in touch with them. You won't be disappointed!

THE BUDGET - Determine a Comfortable Budget - Just because you've qualified for a $300,000 mortgage, doesn't mean you should buy a $300,000 home. Take the time to really think about the other things you like to spend money on and the lifestyle you wish to have or maintain. Owning a home should bring joy to your life and if doing so means you have to carve a little out of the entertainment budget and eating out, is that going to cramp your style? It may be that you'd be happy in a $150,000 home while spending an equal amount of money on a fancy car or foreign travel.

THE AGENT - Meet with a great local real estate agent who really takes the time to get to know you and your needs in a home that goes beyond the HOUSE and factors in your commute, lifestyle, and most importantly YOUR BUDGET! Don't let an agent push you beyond what you're comfortable with spending!

THE NEGOTIATIONS - Thinking of just calling around on the signs you see and going with whatever agent has the home up for sale? Doing so doesn't mean you'll be taken advantage of, but it doesn't save you any money since commissions are set at the time of a listing and include a set percentage whether that agent sells it themselves or another agent brings a buyer to them. Having a designated buyer's agent is important because they act in YOUR best interest when you're their client and are going to negotiate for you as well as handle all the details and deadlines throughout your purchase making sue you're taken care of FIRST and not second as is likely to happen when they have the home listed. Remember, the seller was their client FIRST and they promised them they'd help them get as much money as possible for their home.


THE INSPECTION - Don't skip the inspection. The comparably small fee for an inspection can save you MUCH more by revealing possible issues that you and your agent cannot see on the surface. You certainly don't want to buy a money pit for your first home!

THE KEYS - You made it to closing and you're a homeowner! CONGRATULATIONS!
Call me today so that I can start learning about you and your needs in a home. I'm here to listen and get to know you so that I can help you find the home that will BEST suit YOU. It's not all about the numbers. Anyone can punch in a budget, bedroom count, bathroom count, lot size, and whether you want a garage and spit back data. I'm here to search through the homes and eliminate the ones that aren't a match for your family, thus saving you valuable time while you're house hunting. We're all busy and valuable time can be lost looking at homes that you would never purchase if you have an agent that isn't listening to your needs. Plus, while you're looking at the house in a neighborhood of small, fenced lots when you wanted a large lot with a wide-open view, another buyer could be making an offer on your dream home!

Let's meet and get on the path to your dream home! I am here to help you find a home in Richland County, Lexington County, Newberry County, and the surrounding areas.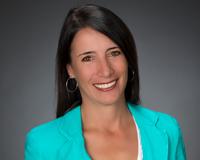 Author:
Tami Houmiel
Phone:
803-606-8712
Dated:
March 27th 2018
Views:
601
About Tami: ...