Five Basic Obstacles When Buying A House
Five Basic Obstacles When Buying a House-
Lets exam these obstacles one at a time-
1. No Need-- There is ALWAYS a need... People NEED to live somewhere, Right?
2. No Money- Money is a problem for a lot of people when ready to buy a new home. Whether it is finances or financing, it can be an obstacle that make people decide not to buy. People can remove this obstacle in most cases by knowing what to do. Speak to a finance professional who can guide you in the direction that will help you obtain your ultimate goal of home ownership. I can help you find that professional, just ask.
3. No Hurry- This one is tricky! Buying a new home is a big decision, so people tend to want to take their time. This can make the process easier or in some cases more stressful. A few things to remember about taking a lot of TIME . A) you may miss out on the right house B) mortgage rates may increase C) thinking you have time may ultimately lead to a hasty decision. I am not saying to hurry, but be smart with your time and make time work to your advantage.
4. No Desire- This is a Myth. . plain and simple!!! I don't think there is a person alive that does not DESIRE at some point and time; a newer house, a bigger house, a smaller house, a bigger yard , smaller yard, lake front ect. You get the picture. What is your desire? I can help you find it anywhere in the Midlands. Whether you want Columbia,SC, Irmo, SC , Ballentine,SC Chapin,SC Lexington,SC or your ultimate dream to live on Lake Murray call me. My Desire is to help you find your dream home.
5. No Trust- Trust is an important part of any business, especially Real Estate. You can trust me. I will work hard to help you have the best experience possible!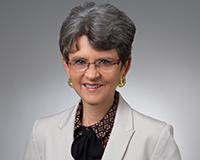 Author:
Jorja Hicks-Sanders
Phone:
803-465-6239
Dated:
September 11th 2015
Views:
2,238
About Jorja: I was raised in Dearborn, Michigan and spent most of my adult life in Upstate, New York. I did my un...