HAPPY 240TH BIRTHDAY AMERICA
HAPPY 240TH BIRTHDAY, AMERICA!
As we all know, July 4th is Independence Day, a patriotic celebration of our country's break from Great Britain in 1776. I know it's been a while since we've taken a history class, but on July 4th 1776 the thirteen existing colonies formally adopted the Declaration of Independence, making the day one to remember. In 1781, Massachusetts became the first state to make July 4th a state holiday. What took them so long?? Well, even more surprising, Independence Day didn't become a federal holiday until 1870. I guess that just proves Congress has always been a little slow to get the ball rolling. But I think we can all appreciate the most recent change to Independence Day: in 1941 it finally became a PAID federal holiday. Woohoo!

What a lot of people don't know is that the delegates from each of the original thirteen colonies actually voted for independence on July 2nd, 1776, but the reason we celebrate July 4th as Independence Day is because that is the day they adopted the Declaration of Independence- a more specific outline of our separation from Britain. John Adams was ADAMant (see what I did there?) that the birth of our country should be celebrated on July 2nd since that was when the vote for Independence took place. However, the holiday remained on July 4th, and Adams refused to make appearances at 4th of July events in protest of the incorrect date given to the holiday. Ironically enough, he died 50 years after the signing of the Declaration of Independence, on July 4th, 1826, the same day as Thomas Jefferson. For Jefferson, this was a most appropriate date of death because of his overwhelming contribution to our independence. He wrote the majority of the Declaration, and would later become the third president of the country he helped create.
This holiday has always been celebrated with parties, concerts, social gatherings, and different types of noise-making activities (they started with shooting off cannons and muskets in 1777 and thankfully switched to fireworks over the years). In the early years of our independence, colonists actually celebrated the holiday by holding fake funerals for King George III. Public readings of the Declaration of Independence were pretty common too, and still are in some modern 4th of July festivities. After the War of 1812 Independence Day celebrations increased as we once again faced Great Britain in war. Since then, celebrations have continued to increase while the political importance of the day has declined. However, this holiday continues to be a day of patriotism and leisurely festivities. Enjoy it and Happy 4th of July!
Columbia SC Homes for Sale – Maria Kitchens, Real Estate Agent with EXIT Realty in Chapin, SC. Representing buyers and sellers of real estate with professionalism in the Columbia area. For the latest data on real estate throughout the Columbia Midlands, including Newberry, Irmo, Chapin, Lexington, and Lake Murray, contact Maria Kitchens, by calling 803-467-1694.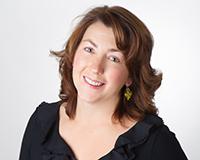 Author:
Maria Kitchens
Phone:
803-467-1694
Dated:
July 4th 2016
Views:
1,292
About Maria: Maria Kitchens is a Real Estate Professional who has lived in Chapin, SC, for the past nine years wi...