HOME STAGING TIPS
In today's market, it's more important than ever for your home to stand out from the competition. Putting effort into how it's "packaged" will create a stronger first impression, which leads to higher offers and a quicker sale. That's what home staging is all about. You will want to creat an atmosphere that is inviting and relaxing. Buyers look at countless homes, so to make yours the one they feel confident enough to put offer on, you have to make it as appealing as possible.
Understand a Buyer's Psychology
When it comes to selling anything, it's crucial to understand your buyer first. Selling a home is no different. In fact, a home is the largest purchase most people will make in their lifetime, so a lot of factors go into their final decision. Put yourself in the shoes of the home buyer. They're looking at countless homes, under a lot of pressure to make the right decision with their money. There are also as many emotional factors to it as there are practical ones. Home staging is not only about highlighting the strengths of a home, but taking it a step further to make it feel like home so buyers develop an emotional attachment and can feel confident that their money is being invested wisely.
Put Your House's Best Foot Forward
Before you put your home on the market, make any repairs that need to be done. While it's probably tempting to leave small repairs (or even big repairs) to the next homeowner, they are a huge turn off to most home buyers who will see dollar signs and either take it off their offer or simply move on to the next move-in ready property. Also, be sure to give your home a deep clean before you start showing it. Keep it maintained while it's on the market.
Set the Stage
Once you've made all the repairs, cleaned and decluttered, neutralized the color palette, and de-personalized the decorThings like clutter, personalized decor, and family photos are big distractions. It's nice to think that buyers can see past these things but the reality is, most of them can't. Clutter makes homes feel small and cramped. personalized decor can be a turn off to buyers who don't share the same tastes (and makes them think they must invest a lot of money to change it), and family photos make most buyers feel uncomfortable because it reminds them that they are walking through someoneelse'sprivate home. If you've ever been to a model home, you've probably noticed things like a coffee maker and set of coffee cups on a tray in the master bedroom or a pair of white robes hanging in the bathroom. These things aren't just there for fun — they actually have a big impact on a buyer's psychology. Add in a few of these little details to make buyers smile and give them the feeling that they've stumbled upon something special.


Direct the Focus
You want a buyer's attention on the positives of your home. Things like clutter, personalized decor, and family photos are big distractions. It's nice to think that buyers can see past these things but the reality is, most of them can't. Home staging takes care of all three of these issues. First, you want to declutter the entire home. Get rid of things you no longer want (either throw them away or donate them) and pack away the rest. Take it a step further than you would if you were going to live there. The fewer items there are around, the larger and more open the home will feel. Next, neutralize the decor andcolor palette. Get rid of brightly colored walls, wallpaper, and any decor that is very specific in taste and style. In home staging, you want to keep with a neutral palette and a contemporary style to appeal to the highest number of buyers possible. Inject only a few colorful accents to give it some character. This will allow buyers to see the home a nice light while also allowing them the room to imagine their own decor in its place. Finally, remove all your personal photographs, toiletries, and other personal items. You want buyers thinking of the home as theirs, not someone else's.
Looking to buy or sell real estate? Call or email Jill Calderone at 803-606-4491, jill@scexit.com. Website https://jill.scexit.com/index.php Text "Jill" to 803-753-4961 for my mobile app and to view all MLS listings in the greater Columbia area
Jill Calderone is a real estate professional with EXIT Midlands Realty. Jill specializes in assisting buyers and sellers throughout the Columbia Midlands, Chapin, Newberry, Lake Murray, Lexington, Irmo and the surrounding areas. She can be reached on her cell phone at 803-606-4491.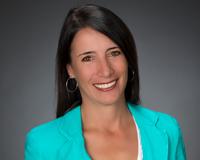 Author:
Tami Houmiel
Phone:
803-606-8712
Dated:
June 30th 2019
Views:
229
About Tami: ...