Happy Leap Day
Happy Leap Day. What is Leap Day all about? Well, the earth revolves around the sun every 365 days, 5 hours, 48 minutes and 45 seconds. If we didn't have Leap Years then that means every year we lose 6 hours, every 4 years we lose a day, and every 100 years we lose 24 days. Leap Day was first implemented by Julius Caesar in 45 BCE and was added every 4 years. Every 4 years ended up being too often and so in 1582, Pope Gregory XIII introduced the Georgian Calendar using a more precise formula for calculating leap years. So leap years are most years divided by 4, are divisible by 100, but not by 400. If we didn't add the extra day, eventually the seasons would be off and we'd be celebrating Christmas in the summer. It is called "Leap" year because dates on the calendar jump ahead 2 days instead of one. For example, if your birthday fell on a Monday last year, then this year it will leap over Tuesday and be on Wednesday. Leap Day has long had the tradition of reversing social customs. Started in 5th Century Ireland, on Leap Day, women were allowed to pop the question to men. Sadie Hawkins Day, a modern American tradition, has become synonymous with February 29th. Please enjoy this Leap Day poem:
Thirty days hath September,
April, June and November;
All the rest have thirty-one
Save February, she alone
Hath eight days and a score
Til leap year gives her one day more.
Looking for your next home to "leap" into? Click here for homes just listed in Richland and Lexington counties. And be sure to contact me for all your real estate needs!
Columbia Metro Area Homes for Sale: Yvonne Pinelli, Real Estate Agent with Exit Midlands Realty in Chapin , SC. Advocating for sellers and buyers with professional real estate services. Nothing compares to having a real estate agent providing true data and research to make an informed and educated decision. You can get information about real estate in Columbia, Chapin, Irmo, Lexington SC by contacting me: Yvonne Pinelli 803-586-9070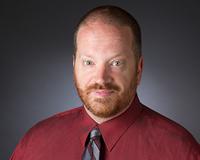 Author:
Mark Baatz
Phone:
803-354-6821
Dated:
February 29th 2016
Views:
747
About Mark: Mark Baatz has real estate in his blood. His mother was a successful agent for 25 years, and taught ...