Home Prices Are Up But Home Ownership Is Down Whats Up With That
There is some good news for homeowners across the country and in Chapin, South Carolina. According to the S&P/Case-Shiller U.S. Home Index, home prices in February of 2015 rose 4.2% from prior year and in Chapin home prices through April are up 5.5% over last year. But at the same time the homeownership rate in the first quarter of this year fell to 63.7 percent, the lowest since 1990, according to the U.S. Census.
Therein lies the quandary. If prices are rising, it must be because there is increasing demand for homes, but if there is increasing demand, then why are there fewer homeowners? The answer? Renters.
Renter ship has increased dramatically, and continues to do so, as the economy improves and more kids move out of their parents' basements and into rental apartments. Rental vacancies are at historic lows. Rents are soaring. Here is what CNBC has to say about the situation.
In addition, Jed Kolko of Trulia says that "inventory remains tight in many markets and that's helping keep a floor under price gains. Because of demographics and a strengthening job market for young adults, there is very strong rental demand."

Then there is the well documented stagnation of the incomes for most working Americans. "Price increases -- even in the most desirable places -- can't continue to outstrip income growth forever," said Keith Gumbinger, vice president of HSH.com. "At some point, no one will be able to afford a home."
New home construction plays a part too. Existing home sales have increased for seven consecutive months, but David Crowe, chief economist at the National Association of Home Builders, said it's not enough. "Without additional inventory on the existing side, the first-time homebuyer is boxed out. Builders have been cautious during the recovery, since they need to know homeowners will upgrade to the houses they build, said Crowe.
The situation in Chapin is a little different. In Chapin, no less than five new home builders, including D.R. Horton, Mungo, Fortress Crown and McGuiin all have major new single family developments currently selling. Overall, Chapin has about 3.7 months of inventory on the market which is down slightly from 4.3 percent one year ago.

Lenders: After the crash of 2008 and the passage of Dodd-Frank, lending practices and belt tightening in the mortgage market nearly cut-off all lending. And while banks have loosened up a little recently, lending is still significantly tighter than it was before the housing crash.
Buying is almost always a better option than renting and with mortgage rates still near historic lows and inventory a little light, it's a good time to buy or sell in Chapin and the greater Lake Murray area!
Gary Heiligman Real Estate Professional advocating and negotiating on behalf of Buyers and Sellers in communities surrounding Lake Murray South Carolina including, Chapin, Irmo, Lexington and Timberlake . Real Estate with Gary Heiligman associated with EXIT Midlands Realty, email garyscexit@gmail.com or call 803-271-9544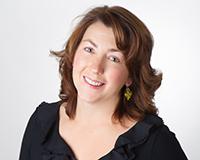 Author:
Maria Kitchens
Phone:
803-467-1694
Dated:
May 7th 2015
Views:
1,493
About Maria: Maria Kitchens is a Real Estate Professional who has lived in Chapin, SC, for the past nine years wi...