How To Prepare Your Home For Sale
Ok, so you want to sell your home but you do not know what to do to get it ready to sell.


Let's start with the outside....
1. Get a new mailbox if yours is dilapidated.
2. Mow your lawn.
3. Put in fresh mulch or pine straw.
4. Paint and or pressure wash the outside, front steps, sidewalk and driveway.
5. Replace any rotten wood.
6. Repair or replace the front door knob.
7. Purchase a new front door mat.
8. Clean all windows and replace broken screens.
9. Replace or repair broken light fixtures.
10. Trim all bushes.
11. Remove and store yard toys in their proper place.
12. Add some potted plants to the front and back porches.
Let's tackle the inside....
1. Make sure your entrance way is clutter free. (remove any shoes and coats)
2. Remove personal photos from walls and replace with decorative pieces (such a metal)
3. Paint all walls with a fresh coat of neutral paint.
4. Shampoo carpets and if the carpet is in bad shape then replace it with a neutral color.
5. Make sure all closets are clutter free and remove the clothes you are not currently using and store.
6. Clean and organize your linen closet, keeping only a few sheets and towels to showcase the size.
7. Clean your laundry room and remove all detergents but just a few. Make sure your washer and dryer are clean.
8. Rent a storage unit if need be to clean out attic or basement to showcase space and also make everything accessible for the home inspector.
9. Pack up excessive china and crystal and store in your rented storage unit. Leaving just a few pieces in the
china cabinet.
10. Clean all ceiling fans and lamps of dust and make sure no bulbs are burned out.
11. Add fresh pillows to couches and new bedding to all beds.
12. Remove all visible games and gaming consoles in the main living area.
13. Replace any broken tiles in the bathrooms and clean the bath tubs and floor good. (they will look)
14. Paint old bathroom vanities white or neutral color and replace with a new faucet to update.
15. The kitchen needs to be free of refrigerator art and clean (they will look in). Make sure countertops are
clean and clutter free. Remove utensils, flour and sugar containers etc. Clean and organize the inside
the kitchen cabinets. (they will look) If your cabinets are outdated, a fresh coat of paint and new knobs will
do wonders for the look of your kitchen.
16. Make sure to showcase your eat in kitchen (if you have one) with a table and chairs decorated with place
mats and a pretty place setting.
17. If you have a home office, put all personal information away and store big file cabinets (in your rented
storage unit) for now. The desk should clutter free.
18. Store all trash cans out of site in the bathrooms, bedrooms, kitchen etc.
19. Make sure nothing is on the back of any doors (clothes, shoe racks).
20. Remove all small knick knacks from tables, cabinets, hutches etc.
Let's clean up the garage and storage sheds....
1. Back to the rented storage shed...You want to pretty much take everything out to show that it IS a garage
and not a storage shed. That you can park a car(s) in there. You can leave the things necessary that you will
need to use while you are still living there, but make a nice organized section.
2. If the garage floor is stained with oil, pressure wash it too and possibly paint the floor a medium gray color.
3. Clean and organize the storage shed even just to show that you are not pack rats. (they will look). Store
any unnecessary items (christmas, knick knacks, etc) in the rented storage unit.
These are just a few suggestions to get started and to help you prepare to get your home ready for the market. If you live in the Columbia, Irmo, or Chapin, SC area, I can come to your home and give you a free market analysis, show you how to stage your home and tell you how I can market your home for maximum exposure on the market.
Call me today so I can help you sell you home.
Home is where the heart is.
Margaret Ganis
licensed real estate consultant
margaret.scexit.com
margaret@scexit.com
803-261-1506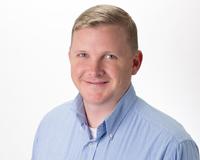 Author:
Braden Campbell
Phone:
803-609-7641
Dated:
April 29th 2014
Views:
2,044
About Braden: Let me start off by saying how proud I am to be a part of the SC Exit Realty family. After being ...