I BET YOU DIDNT KNOW
It IS that dreadful time of the year again and if you live in the Columbia, Chapin, Lexington, Blythewood or pretty much anywhere where Spring is springing and pine trees are pining, then you can't help but wonder what you could possibly do to relieve spring allergy symptoms without having to feel drowsy from anti-allergy medications. According to studies, more than one-third of individuals who have seasonal allergies experience oral allergy syndrome (OAS) which involves itchiness and/or tingling of the mouth, lip and throat, more specifically after eating certain foods. Below is a list of foods to avoid during allergy season to help prevent OAS from worsening, and also to avoid developing minor allergies from these foods since your body can easily mistake some of these foods as pollen (called "cross-reaction"). I bet you didn't realize that you should avoid these 5 Foods to Prevent OAS.

1) Apples (Alder pollen)
2) Potatoes (Birch pollen)
3) Tomatoes (Grass pollen)
4) Celery (Mugwort pollen)
5) Bananas (Ragweed pollen)

So what should you eat? According to research studies, eating high-antioxidant foods as well as foods rich in omega-3 fatty acids (found in fatty fish such as salmon) can help individuals with respiratory allergies.

May I suggest now to be a great time to go house shopping....we can eat later.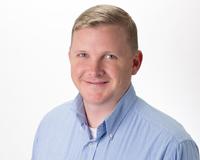 Author:
Braden Campbell
Phone:
803-609-7641
Dated:
April 4th 2014
Views:
2,979
About Braden: Let me start off by saying how proud I am to be a part of the SC Exit Realty family. After being ...