Important Guidelines When Selling Your Home
When you decide to sell, the first thing to do is investigate the local housing market. Get an idea of what the homes around you are selling for. Here are some guidelines when selling your home:








Selecting an agent. You may decide that you can sell your home without an agent. It's an attractive thought, since you would save the 6% of the selling price that a broker typically collects. But balance that against the work involved in advertising a house and being available at all hours to show it. Evaluate the person as though you were a buyer: Is he or she professional and personable? Does he say the right things to make you want to see the home?
The lowdown on commissions. Once you find an agent you like, you have to formally sign a listing agreement. This is a contract, laying out the specifics of your arrangement, including how long you will let the agent represent your home and what the compensation will be. After you've signed a listing agreement, you may want to give your lawyer a call to notify him or her that you're selling your house and will need help reviewing bids and contracts. If you don't want to pay for a lawyer, your agent should also be able to guide you through this process.
Getting ready for an open house. Whether you sell on your own or work with an agent, you'll want to spruce up your house before it goes on the market. Take an objective look at it: Is it cluttered? A little worn and tired? Consider a new paint job. Tidy up. Move unneeded furniture into the attic, basement or rented storage. Remove some of your personal items, like family pictures and knickknacks. Mow the lawn. Plant flowers, if it's the right season. These seemingly insignificant details can add many thousands of dollars to your eventual sales price.
Timing is the key. Note how long the homes were on the market. If you're in a seller's market, with listings moving in a week or two, think about adding a premium to the asking price. In a buyer's market, it's especially important to get the price right. The critical selling time is within the first month after your home hits the market. If the price is too high, you'll turn off potential buyers and agents and then have a hard time attracting them back, even if you lower your sights later. When you receive a bid via your agent ask for guidance in how to respond. This will depend on how you priced the house, what the housing market is in your area and your urgency to sell or wait for a better price.
**Information courtesy of CNN.com -
http://money.cnn.com/magazines/moneymag/money101/lesson8/index7.htm
Irmo, Chapin & Lake Murray Real Estate – Carl McClure
. We here at
Exit Midlands Realty
are committed to helping you with your
real estate
needs in Columbia, SC and surrounding areas. Buying or selling is a big decision and should be a smooth transaction. I will guide you through the process with skill and patience. Thanks for the opportunity to prove it. Call me today.
803-331-3224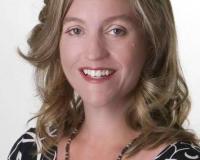 Author:
Gready Frazier
Phone:
803-924-5785
Dated:
February 27th 2014
Views:
1,309
About Gready: I am a licensed Real Estate Broker with over 15 years experience of real estate sales in the Columb...