Independence Day And The Origins Of The South Carolina Gamecock
It's the 4th of July and while we all celebrate out nations independence day, there is an interesting bit of revolutionary war history that ties into the University of South Carolina athletics teams being called the "Gamecocks". Anyone who lives in the Columbia South Carolina area to include Chapin, Irmo, Lexington and Lake Murray knows that there are many a fervent Gamecock fan to be found.
Back in pre-revolutionary days, a man by the name of Thomas Sumter founded a town called Statesburg. Founded in 1783, Sumter hoped the town would become the state capital. That didn't happen, but the town did thrive as a residential area. During the revolutionary war, the British burned the Statesburg home of Sumter and harassed his incapacitated wife. Because of this Sumter's fury toward the British was relentless.
He rose through the military ranks to become the Brigadier General of the South Carolina militia. He quickly developed a reputation amongst the British army for his fierce,guerrilla fighting style, which led to him being nicknamed "The Carolina Gamecock". He and his troops were fearless in battle, even though he was known to be short-statured, both traits that contributed to his nickname. Lord Cornwallis, leader of the British military in America, said that Thomas Sumter was his greatest plague, as he pulled his troops out of the Carolinas and into Virginia, where the redcoats would ultimately be defeated. Sumter has been memorialized not only as the USC mascot, but also in the city of Sumter, SC, in Sumter counties in SC and Florida, and at Fort Sumter in Charleston (where the first shots of the Civil War fell). Most notably, Mel Gibson's fictional character in the movie The Patriot is based on Thomas Sumter.
Happy 4th to all and the next time you hear about the University of South Carolina Gamecocks, remember the revolutionary war, Thomas Sumter and the fighting spirit that helped our country win its independence.
Gary Heiligman Real Estate Professional advocating and negotiating on behalf of Buyers and Sellers in communities surrounding Lake Murray South Carolina including, Chapin, Irmo, Lexington and Timberlake . Real Estate with Gary Heiligman associated with EXIT Midlands Realty, email [email protected] or call 803-271-9544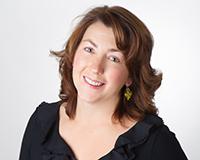 Author:
Maria Kitchens
Phone:
803-467-1694
Dated:
July 4th 2015
Views:
1,299
About Maria: Maria Kitchens is a Real Estate Professional who has lived in Chapin, SC, for the past nine years wi...