Its A Dogs Life In Irmo
Brody is our Goldendoodle and is everybody's buddy. Before we moved from Washington to Chapin, we took him to a in-home dog sitter three days a week where he could frolic all day with four other mutts. He even drooled his way into the paws of a girlfriend named Sandy. So what to do when we got to the Lake Murray area to provide him with some canine companionship?
We didn't want to take him to one of those places where the dogs are thrown together in a large, inside concrete play area. So when we found out about Westcott Acres in Irmo we were intrigued. After bringing Brody there we were convinced that all dogs can in fact go to heaven and Westcott acres just may be a slice of dog heaven here on earth.
Pet daycare is recommended by top veterinarians and animal behaviorists to curb behavior problems for pets brought on by lack of exercise or boredom. Westcott Acres' features eight acres of woodlands, pastureland with horses, and a shady pond, there is lots of space for your pet's exploration and relaxation no matter what he or she is doing! Located on 8 acres in Columbia, SC, the "Country Resort in the City" is just outside the heart of Irmo and is a luxury home-away-from-home for dogs, cats, and other domestic pets. Family owned and operated, Westcott Acer is on site every day of the year caring for pets!
A typical daycare day will involve outside morning play with running, ball and soft-frisbee chasing. We will break for a light lunch snack and indoor rest. Then go back outside for a relaxing walk, game of tag, maybe a swim in the pond or one of our many kiddie pools, and then an afternoon snack before going home. Daily activities are tailored to the needs of the individual dogs participating.
Wescott Acres Pet Rescue also saves over 300 pet's lives each year! They take in homeless cats and dogs, get them veterinary are, care for them and adopt them into loving, families.

Doggie Day Camp is offered Monday - Saturday, 7:00am-7:00pm. Programs are specialized and structured for each individual pet's needs.
Full Day: $25 per day for the first pet and $20 for each additional pet.
Half Day: $15 per day per pet (for up to 5 hours)
Gary Heiligman Real Estate Professional advocating and negotiating on behalf of Buyers and Sellers in communities surrounding Lake Murray South Carolina including, Chapin, Irmo, Lexington and Timberlake . Real Estate with Gary Heiligman associated with EXIT Midlands Realty, email [email protected] or call 803-271-9544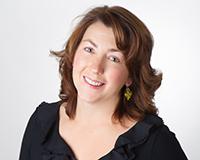 Author:
Maria Kitchens
Phone:
803-467-1694
Dated:
August 4th 2015
Views:
1,265
About Maria: Maria Kitchens is a Real Estate Professional who has lived in Chapin, SC, for the past nine years wi...