Ive Got The Spring Fever Blues
I feel so lazy, can't do a thing
My mind is hazy just like a smoke ring
I think of nothing but lying in the hay
I got the spring fever blues
The sun is shining right in my room
I feel like I was the man in the moon
I'm riding high on the clouds way above us
I got the spring fever blues
I wish that spring were back again
To satisfy my lazy yen
I miss those days of dreaming
If birds were nestlin' in the trees
And leaves were swayin' with the breeze
My heart would keep on beaming, who-o-oh
I hope the south wind blows past my door
And leaves me someone whom I can adore
I think of nothing but love and romance
I've got the spring fever blues, I mean
I've got the spring fever blues
Chick Webb and his Orchestra with Ella Fitzgerald at 19 years old - 1936
Spring officially begins Friday, March 20, 2015 when the direct rays of the sun cross the equator into the Northern Hemisphere for the first time this year.
And from now until mid-May, the amount of daylight will be increasing at a rapid pace. But after the summer solstice on Sunday, June 21, 2015 the days will begin to get shorter again.
For those people who can't get enough of a good thing, it may be possible eventually to experience an artificial spring fever all year with bright light therapy, which involves exposure to a very intense light for several hours a day. (So far, the therapy has proven effective for SAD patients, who experience a springlike euphoria even in the darkest days of winter). But those people who simply want to enjoy an all-natural spring fever can maximize their pleasure during the next few weeks by keeping bedroom shades open and getting up early.
Or they can move to the North Pole, where, for the next six months, the sun will never set.
Visit MyWebsite at: www.melissa.scexit.com
MelissaDille is a Real Estate Professional with EXIT Midlands Realty in Chapin, SC. She has been assisting clients buy and sell their homes in the Columbia, Irmo, Lexington, Chapin and Newberry areas. Feel free to call her withany of your real estate needs or questions at 803-315-1940, or feel free to email her at Melissa@scexit.com.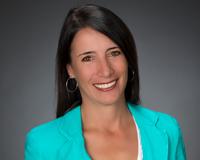 Author:
Tami Houmiel
Phone:
803-606-8712
Dated:
February 23rd 2015
Views:
949
About Tami: ...