JULY 4TH WEEKEND EVENTS
This 4th of July [long] weekend celebrates the 240th birthday of our country! And I thought I was getting old! This holiday has a long history of celebrating with friends, family, concerts, fireworks, and best of all, food! Our family typically grills out in the backyard with some friends and then we head out onto the lake in the evening to watch for some fireworks. When the kids were younger we would buy our own fireworks to let them celebrate, but after our move to Chapin we realized watching the Lake Murray fireworks show was much more interesting (and economical). So if you and your family and friends are looking for something to do this 4th of July weekend, here are a few events (both patriotic and not) that you may be interested in:
Boat Parade at Bomb Island. You can watch this free event form your boat or from either of the park sites at the Lake Murray Dam. This event is on Saturday, July 2nd at noon with a Saluting Our Troops Theme- very patriotic!
4th of July Fireworks at both Spence Island and Dreher Island State Park. This fireworks show is a tremendous exhibit of fireworks and is choreographed to music that you can tune in to on 106.7, 98.5 or 93.1 FM. Fireworks start at dusk (they say about 9:15 PM), but be careful with the boat traffic because it can get very crowded out there! So please be safe if you decide to view the fireworks from the lake! Make sure you've got your life vests and boat lights out. Personally, I think viewing them from the lake is better, but If you have a view from land, it is still an incredible show.
Badcash Hits at Frayed Knot on Lake Murray. Frayed Knot is celebrating our country's birth with some live music from a local band called Badcash! You can always visit the Frayed Knot via land or water (their physical address is 1701 Dreher Island Road). Live music will start on Saturday July 2nd about 9 PM and continue until 1 AM, so if you make it out for the fireworks this would be a great place for the after-party!
Brendan Roberts Band live at Sandy Beach. Another live music performance at Sandy Beach. He will be performing on Saturday July 2nd starting at 1 PM!
Independence Day Celebration at Fort Jackson. This event is free and open to the public but in order to get onto the base you will need IDs for everyone over 16 and your car registration and insurance. The festivities will be held at Hilton Field with a concert starting Saturday July 2nd at 7 PM (gates open at 4 PM). There will also be fireworks after dark! There will be food and drinks available for purchase but the base does not allow coolers or pets at the event. But feel free to bring some chairs and blankets to stretch out on and enjoy the show!
July 4thVinyasa Yoga Class at Pink Lotus Yoga Center. If you're looking for a little bit of exercise this weekend yoga is a great way to get in a workout and relax and Pink Lotus is having a Vinyasa class to kick off Independence Day on Monday July 4th at 9:30 AM. If you're interested their address 711 E Main St. Suite J1 Lexington, SC.
58th Annual Lexington County Peach Festival is taking place on Monday July 4th from 9 AM until 11 PM. This event is being held at the Gilbert Community Park in Gilbert, SC. This event will have a peach recipe contest, an antique car show, fireworks, and live entertainment all day long! For a full list of the day's activities and more information you can visit their site here: http://www.lexingtoncountypeachfestival.com
Hopefully that gives you all some ideas on how to spend your 4th of July weekend! I hope you all have a safe and wonderful weekend!
Chapin SC Homes for Sale – Maria Kitchens, Real Estate Agent with EXIT Realty in Chapin, SC. Representing buyers and sellers of real estate with professionalism in the Columbia area. For the latest data on real estate throughout the Columbia Midlands, including Newberry, Irmo, Chapin, Lexington, and Lake Murray, contact Maria Kitchens, by calling 803-467-1694.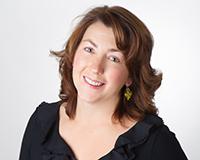 Author:
Maria Kitchens
Phone:
803-467-1694
Dated:
June 29th 2016
Views:
530
About Maria: Maria Kitchens is a Real Estate Professional who has lived in Chapin, SC, for the past nine years wi...