Lake Murray Harley Riding
For all you Harley Bikers and of course all of you other Bikers, it's that time of year to feel the need for speed and also time to feel the wind on our face (although it most likely will be hot wind) or possibly get caught in one of our famously hot, evening thundershowers. Riding 2-wheels around Lake Murray is indeed an incredible way to relax, release and unwind. If you're a seasoned driver or just a beginner, the useful tips below will make your ride so much more enjoyable.

Short Checklist for Group Riding:
- Arrive early
- Arrive with a full tank of gas
- Be certain your bike is in safe, reliable operating condition
- Know your mileage/fatigue limit
- Communicate your intentions
- Be prepared for any weather
- Be prepared for an emergency
- Ride your own ride
- Know who you are riding with
- Make sure they ride THEIR own ride
- Hand out maps or route sheets
- Allow as much space for yourself and others as you would riding alone
- Don't follow any rider closer than the distance that rider is following the vehicle in front of them
- Allow other riders to pass you
- Pass only on the left
- Pass only when you are certain you have enough room
- Respect the space of others

There is safety in numbers and group rides are amazing if we can all obey the rules of the road. These are just a few tips for a successful group ride. Every group has their own objective, style, and personality. Some groups RIP up the roadway, some sit back and cruise. Take these ideas and adapt them to make them work for you. These tips are intended to help ensure everyone's safety. Ride On!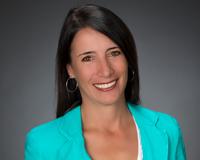 Author:
Tami Houmiel
Phone:
803-606-8712
Dated:
June 9th 2014
Views:
5,651
About Tami: ...