Lake Murray History
If you are looking to purchase a home in the Lake Murray area, here is a little history you might be interested in. Lake Murray is named after William Murray, the engineer who, with his partner T. C. Williams, conceived and persevered until "the world's largest earthen dam" at that time was finished. Their vision of harnessing hydroelectric power here and at the Santee Cooper project brought abundant electricity to the middle part of South Carolina. Work on the dam across the Saluda River was started on September 21, 1927 and was finished on June 30, 1930.

The river begins near the North Carolina border. As it runs to the sea, it fills Greenville Water reservoir, Greenwood Lake, and then Lake Murray. Past the dam, the Saluda joins the Congaree and Wateree rivers to Flow to the Atlantic Ocean.

The dam itself was built over 200 feet tall. It runs a distance of a mile and a half across. The ground level of the dam is over a quarter of a mile thick. The lake that it forms is forty-one miles long and, in places, over fourteen miles wide. State Highway 6 runs along the top of the dam, giving a panoramic view of the water on one side and the layout of the SCE&G Power Plant below.

The lake has over 500 miles of shoreline, and forms an impoundment of over 50,000 acres. To make the building of the lake possible, more than 1000 tracts of land were acquired, and 5,000 people's homes were relocated. In its conception, it gave jobs and cheap electricity to the people of the Midlands of South Carolina, and in its enduring, gives them lasting beauty and enjoyment.

Looking to live in on the Chapin side or the Lexington side of Lake Murray, give me a call.....the water is warm!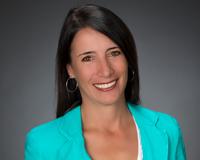 Author:
Tami Houmiel
Phone:
803-606-8712
Dated:
May 12th 2014
Views:
2,993
About Tami: ...