Luxe Live Dream Home Collection In Columbia Metro Area
Luxe homes are available in the Columbia Metro Area. Often times we over look these gems nestled in private communities throughout the Metro Area. When we think about where the Luxe homes are we tend to drive out to Lake Murray. Although there are properties that fit this lifestyle they don't come up for sale often.
New Home Construction has been providing new technologies in home building and can create much more affordability in Luxe life style homes. Considering the high price tag on these properties you must consider the location and amenities on the property or neighborhood. Are these properties close to the airport? Is it a gated community? Does it have lake access and which lake?
The great thing about the Columbia Metro Area is that you aren't more than 40minutes away from CAE (Columbia Metro Airport). Lake Murray has access points all around the lake. If you don't live on Lake Murray but enjoy the boating lifestyle, consider joining the boat club. What's not to love about calling the club and asking for the boat you want with toys for the activities you plan on that day?
Here are some of the Luxe Homes I added to our collection of Live Dream Homes!


Click here for all the results
Columbia Metro Area Homes for Sale by Yvonne Pinelli
Chapin Homes for Sale: Yvonne Pinelli, Real Estate Broker with Exit Midlands Realty in Chapin , SC. Advocating for sellers and buyers with professional real estate services. Nothing compares to having a real estate agent providing true data and research to make an informed and educated decision. You can get information about real estate in Columbia, Chapin, Irmo, Lexington SC by contacting me: Yvonne Pinelli
803-586-9070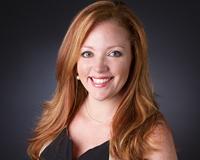 Author:
Yvonne Pinelli
Phone:
803-586-9070
Dated:
October 28th 2014
Views:
1,133
About Yvonne: No one makes oatmeal raisin cookiesthat taste as good as your Nana's. That tattered old blanket you...