Market Place In Chapin Brings Antiques And Gifts To Chapin
[caption id="attachment_276" align="alignleft" width="300"]
New Market Place in Chapin SC
One of my favorite things to do is to walk through the thrift stores, gift shops, and antique malls with booths from a variety of shops, and look at all the unique finds.
Now there's a new place to do all of that, and Live Dream Home would love to welcome the Market Place of Chapin to town.
With the trends towards re-purposing, restoration, and reusing, it only takes a dream to see something's potential. What more can you ask for with the Market Place of Chapin bringing all of it to you in one place?
Live Dream Home: From repainted wood dressers, hand carved wood items, candles, vintage furniture and crafty decor, there's a little something for every one.
Located at 1632 A Chapin Road in Chapin SC 29036, this antique mall has booths that can be rented by vendors to showcase their items all in one place.
Find the Market Place in Chapin on
Facebook
Chapin, SC
is a small town within easy driving distance of Columbia, SC. Chapin, also known as "The Capital of Lake Murray", which is located on the northern end of the 50,000 acre water playground that is the jewel of the midlands. Lake Murray boasts 540 miles of shoreline and has a variety of activities located on and near the water. If you enjoy fishing, golf, hiking, tennis or any other activity you are sure to be able to find what you enjoy in the Chapin community!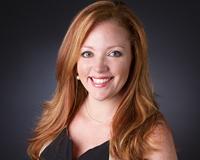 Author:
Yvonne Pinelli
Phone:
803-586-9070
Dated:
January 22nd 2014
Views:
1,017
About Yvonne: No one makes oatmeal raisin cookiesthat taste as good as your Nana's. That tattered old blanket you...