Punxsutawney Phil Predicts An Early Spring
Punxsutawney Phil Predicts an Early Spring. Groundhog Day comes from the early German tradition that if the suns comes out on the Christian holiday, Candlemas, the hedgehog (or badger) will see its shadow and 6 more weeks of winter will follow. Early German settlers of Pennsylvania continued the tradition using groundhogs. The first official Groundhog Day was 02/02/1886. The very next year, the Groundhog Day celebration was taken to Gobbler's Knob by a group who called themselves "The Punxsatawney Groundhog Club". This club also declared Punxsatawney as the weather capital of the world. Punxsutawney Phil's full name is "Punxsatawney Phil, Seer of Seers, Sage of Sages, Prognosticator of Prognosticators, & Weather Prophet Extraordinary". Phil lives at the Punsatawney Library for most of the year in a climate-controlled home where he is taken care of by the Inner Circle of the Punxsatawney Groundhog Club. It is rumored by the townspeople that Phil is over 100 years old, even though the average life span of a groundhog is actually only 6 to 8 years. Phil's longevity has been attributed to the strong constitution of his current wife, Phyllis, and a steady diet of Groundhog Punch, which is a magical elixir given to Phil every summer. Every year Phil is taken to Gobbler's Knob and placed in a heated burrow under a stimulated stump on a stage. At approximately 7:25 AM, Phil is pulled from his burrow to make his prediction. Phil then tells the current president of the Inner Circle what his prediction is in a language that only the president can understand. This year marks Phil's 130th prognostication. Since 1886, Phil has seen his shadow (6 more weeks of winter) 102 times, didn't see his shadow (early spring) 18 times, and no record 10 times. This gives Punxsatawney Phil only a 39% accuracy rate. Some argue that perhaps the interpretation should be reversed giving Phil a much better accuracy rate of 61%. So, whether Phil is correct about an early spring this year remains to be seen. I certainly hope this time he's right!
An early spring here in SC means a nice long warm season. Looking for a home with a pool to cool off in? Click here for homes just listed in Richland and Lexington Counties with pools or neighborhood pools. And be sure to contact me for all your real estate needs!
Columbia Metro Area Homes for Sale: Yvonne Pinelli, Real Estate Agent with Exit Midlands Realty in Chapin , SC. Advocating for sellers and buyers with professional real estate services. Nothing compares to having a real estate agent providing true data and research to make an informed and educated decision. You can get information about real estate in Columbia, Chapin, Irmo, Lexington SC by contacting me: Yvonne Pinelli 803-586-9070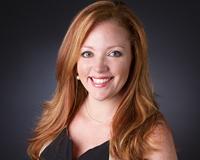 Author:
Yvonne Pinelli
Phone:
803-586-9070
Dated:
February 2nd 2016
Views:
1,023
About Yvonne: No one makes oatmeal raisin cookiesthat taste as good as your Nana's. That tattered old blanket you...