SC Homes For Sale Top 10 Reasons To Have A Real Estate Agent Help You Sell Or Buy Your Home

STRESS REDUCER!!!
HIRE AN AGENT TO HELP YOU WITH THE SALE OR PURCHASE OF YOUR HOME!!

With so much information readily available online, "Why should you hire a real estate agent?"

People wonder, and rightfully so, if they can buy or sell a home through the Internet or through regular marketing and advertising channels without representation, why shouldn't they. Some do OK, many don't. So if you've wondered the same thing, here are 10 reasons why you might want to consider hiring a professional real estate agent.

You don't need to know everything about buying and selling real estate if you hire a real estate professional who does. Henry Ford once said that " when you hire people who are smarter than you are, it proves you are smarter than they are."
FSBOs (for sale by owner) accounted for 9% of home sales in 2012. The typical FSBO home sold for $174,900 compared to $215,000 for agent-assisted home sales.

REASON ONE

Education and experience...

You don't need to know everything about buying and selling real estate if you hire a real estate professional who does.


A real estate agent knows the real estate market in your area, has access to data about recent sales in your neighborhood, and can help you price your home accordingly.

Why not hire a person with more education and experience than you? We're all looking for more precious time in our lives, and hiring pros gives us that time.


Real estate agents are experts in marketing, educated in the sales process and know how to value a home.
REASON TWO

Agents are buffers.....
Agents take the spam out of your property showings and visits.

If you're a buyer of new homes, your agent will keep the builder's agents at bay, preventing them from biting or nipping at your heels.


If you're a seller, your agent will filter all those phone calls that lead to nowhere from and try to induce serious buyers to immediately write an offer.

REASON THREE
Neighborhood knowledge....
Agents either possess intimate knowledge or they know where to find the industry buzz about your neighborhood.


They can identify comparable sales and hand these facts to you, in addition to pointing you in the direction where you can find more data on schools or demographics.


A real estate agent knows the real estate market in your area, has access to data about recent sales in your neighborhood, and can help you price your home accordingly.
REASON FOUR
Price Guidance....

Contrary to what some people believe, agents do not select prices for sellers or buyers.

An agent will help to guide clients to make the right choices for themselves.


Based on market supply, demand and the conditions, the agent will devise a negotiation strategy.


Real estate agents can disclose market conditions, which will govern your selling or buying process.


Many factors determine how you will proceed. Data such as the average per square foot cost of similar homes, median and average sales prices, average days on market and ratios of list-to-sold prices, among other criteria, will have a huge bearing on what you ultimately decide to do.

REASON FIVE

Professional networking....

A real estate agent has access to the Multiple Listing Service (MLS). The MLS is a database of current homes for sale.


By hiring a broker, information about your home will be instantly available to agents all across your area. They can conduct searches in the MLS for potential buyers to locate properties the buyers might be interested in.

If you try to sell your home by yourself, you might not be listed in the MLS and buyers' agents won't bring your home to their clients' attention. Also, some buyers are not comfortable about looking at your house while you're there too, because they feel inhibited about discussing things they don't like.

A real estate agent regularly talks to other agents. Word-of-mouth is an extremely effective way of finding buyers.

REASON SIX

Negotiation skills & confidentiality...
Top producing agents negotiate well because, unlike most buyers and sellers, they can remove themselves from the emotional aspects of the transaction and because they are skilled.

It's part of their job description.


Good agents are not messengers, delivering buyer's offers to sellers and vice versa. They are professionals who are trained to present their client's case in the best light and agree to hold client information confidential from competing interests.

People will claim they saved thousands by selling their home without an agent and they even sold it in one day! There is a reason they sold it in one day, they left a lot of money on the table!

A great real estate agent could have more than made up for the commission they charged by pricing a house right and working for the seller's best interest.
REASON SEVEN
A real estate agent knows how to market a home...
An experienced real estate agent can help you get your house ready for sale, point out housing-code or zoning violations, and suggest improvements to help your house sell.


A real estate agent knows how to take the best pictures, do virtual tours, create the best brochures, what websites to use, which magazines and newspapers to advertise in and much more.


Real estate agents also know people, and have their own list to market the home too. Many times an agent will have buyers waiting for a house just like yours.
REASON EIGHT
Paperwork, paperwork, paperwork.....
A real estate agent can help you fill out the paperwork you will need before you offer your home.


Today's purchase or seller agreements run 10 pages or more.

That does not include the federal- and state-mandated disclosures nor disclosures dictated by local custom.


Most real estate files average thicknesses from one to three inches of paper.


One tiny mistake or omission could land you in court or cost you thousands.

REASON NINE

Time is precious and of the essence....

Selling a home is a big job, and takes a lot of time.


That's why most people hire professionals to take all the steps to sell a home: taking pictures, putting up signs, putting in ads, staging and detailing the home, placing listings in internet sites, writing descriptions, arranging showings, attending showings, getting feedback, holding open houses, and keeping track of the market.


And that's before the entire offer and acceptance stage, which requires even more work.


Yes, you can do that work yourself, but how much is your time worth?



REASON TEN

Develop relationships for future business....
The basis for an agent's success and continued career in real estate is referrals.


Few agents would survive if their livelihood was dependent on consistently drumming up new business.


This emphasis gives agents strong incentives to make certain clients are happy and satisfied.


It also means that an agent who stays in the business will be there for you when you need to hire an agent again.

Many will periodically mail market updates to you to keep you informed and to stay in touch.
Here are a few more things an agent will help a seller with.
Negotiating price

Negotiating inspections

Negotiating appraisals

Negotiate title resolutions

Negotiate multiple offers

Negotiate seller concessions

Negotiate earnest money

Negotiate inclusions and exclusions

Negotiate conditional sale contingencies

Negotiate survey resolutions

Negotiate due diligence resolutions

Obtain and review buyer's qualification letter

Negotiate closing and possession date
Vicki Azarigian Homes for sale in Chapin, Irmo, Lexington, Columbia, Lake Murray or anywhere in the Midlands of South Carolina.

Contact Vicki Azarigian with Exit Midland's Realty, a full service Real Estate Professional specializing in all your home buying and selling needs. Whether this is your first home purchase or your 20th, I will work with you to provide the best service possible. If you're in the market of selling your existing home, you can expect exceptional professionalism and maximum exposure for a successful sale. Vicki Azarigian (803) 917-6756, vicki.scexit.com.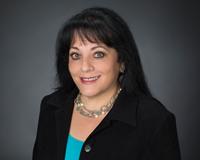 Author:
Vicki Azarigian
Phone:
803-917-6756
Dated:
January 10th 2017
Views:
553
About Vicki: Hi there! I was born in Ft Worth, Texas and have lived all over the United States and moved to Chap...