Should I Use A Buyers Agent When Buying A Home
Think you'll save money on a home if you go directly to the listing agent when shopping for a home? You're not alone! Much of the population fall under the misconception that if they go directly to the listing agent and forego the use of a buyer's agent, they potentially save half of the commission fee off the price of the home. However, nearly all listing agreements are written as Exclusive Right to Sell which simply means that regardless of where the buyer comes from, the listing agent is due the fee at the closing. In that situation you may be negotiating without professional representation or you'll be in a dual agency agreement, whereby the listing agent represents both you and the seller and does not owe both of you full responsibility. Having professional representation by using a buyer's agent does not cost you anything (commission is paid by the seller) and negotiating without it could cost you more that the 3% you believe you may save. After all, their job as a listing agent is to get their seller the most money possible!

If you've ever bought a house, you've probably dedicated a full shelf somewhere to the documents that were involved in the transaction. These probably include the written offer, the written and signed counteroffer, the little details (like specific repairs) and what exactly was and was not included in the sale. The paperwork can be tiresome. This is when a good real estate agent can save the day. Agents are armed with tools that track all of this paperwork and make it available at a moment's notice. The odds of missing something, not initialing a margin or not checking a box, can drop substantially when you're working with someone who knows the paperwork inside and out.
As levelheaded as you think you are, when you're fighting with a seller over adding a hose to the dishwasher because the water drains on the floor, it's easy to lose your cool. Having an agent to write the requests objectively and forward them to the seller saves you the trouble of getting overly emotional about the deal. Say the seller won't budge on the dishwasher hose and you want to adjust your offer. The agent can handle that part too. Experts advise that you let the agent take the heat in difficult negotiations.
The best way to make a deal is to look for the positive part of every offer and counteroffer and never let the other party see you make a sour face. Often, the most effective way to do that is to present the face that's doing business -- not your own. Trying to buy a home without a real estate agent can carry risks and lead to issues that you may not be aware of. There are plenty of good, honest agents out there who focus on what is best for their clients. The benefits of having a buyer's agent are immeasurable.
Buying a home is a big deal – maybe the most significant transaction you ever deal with. You should be aware of the risks before you decide to buy without representation, because you may discover that the potential problems of going solo outweigh the possible benefits. Buying a home without a real estate agent can be financial suicide if you're not careful!
Buyers need to keep a few things in mind. An exceptional buyer's agent represents your best interests. The agent owes the buyer undivided loyalty, confidentiality, reasonable care, obedience to lawful instruction and accountability. The best buyer's agents put your needs above their own. When you go out to purchase your home without an agent, you lose all of these things.
Unless you are working in the real estate industry in the area you are buying, it is unlikely that you have the ability to determine the true value of the homes you are looking at. With an agent, you have a pro who can tell you when something costs too much. Without an agent, you are extremely likely to pay more for a home than you would with an agent working for the seller. After all, part of seller's agent's job is to get their client the most money!
The difference between a buyers and sellers agent is staggering. When you go directly to a seller's agent you lose the ability to have someone who is your confidant. Those who think of a buyer's agent as a taxi cab driver are missing the whole point of having a buyer's agent. The smallest role a buyer's agent serves is showing you homes! Again when you go to a seller's agent you give up the following:
Confidentiality – A sellers agent by law has to pass along to a seller anything relevant you tell them.
Accountability – an agent working for the seller is not accountable to you.
Obedience to lawful instruction – a buyer's agent must follow your instruction unless it is breaking a law.
In most circumstances, is does not make a lot of sense to forgo using a buyer's agent. Keep in mind in the vast majority of circumstance you DO NOT pay a real estate agent to represent you when buying a home. Real Estate commission is almost always paid for by a seller. Is it possible you will run into a "for sale by owner" that won't pay a buyer's agent fee – sure. In a case like this where you would have to compensate a buyer's agent all you need to do is make your offer taking this into consideration.
The best buyer's agents do a lot for their clients. Without a buyer's agent, your odds for problems go up greatly.
I look forward to helping you throughout the process of buying a home. Whether you're looking in Lexington, Chapin, Irmo, Columbia, Newberry, etc. I can help you out. Having a buyer's agent is a great asset in today's market and does not cost you a thing!
I'm here to help you make home ownership a reality!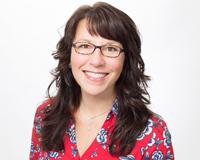 Author:
Sarah Berner
Phone:
803-429-9887
Dated:
February 2nd 2018
Views:
460
About Sarah: Welcome! My name is Sarah Berner and I would love to be the real estate agent assisting you through...