South Carolina State Fair 2015
South Carolina State Fair 2015. The fair comes to town this Wednesday, October 14th! The South Carolina State Fair marks it 146th year this year. The State Fair is a non-profit organization that has awarded over $3,000,000 in scholarships to SC students since 1997. Bring the whole family out to enjoy all the fair has to offer! Advance tickets are on sale now through tomorrow at Etix and Walgreens for $7 admission tickets and $23 pay one price ride tickets. During the fair admission is $10, $7 for 55+, Free for military and dependents, and Free for kids 5 and younger. Parking is $5 and all parking proceeds go to the flood relief. Ride prices during the fair are $28 for POP (pay one price Monday thru Friday), coupons are $1.25 for 1, $25 for 22, and $60 for 55 coupons. A Midway Express Pass can be purchased for $15 to skip to the front of the line. And on Saturday from 11 am to 3 pm, two can ride for the price of one. Enjoy rides like the ferris wheel, swings, the Skyglider, and new this year is a roller coaster called "The Blitzer". Come play the games like darts or water guns to win a huge stuffed bear. Walk through the 6 exhibit halls and see the dinosaur exhibit, sand sculpture, petting zoo, Balloonopolis, Border Collie exhibit, Heritage Village, crafts, home & garden shows, and more. And let's not forget the food! There's the elephant ears, funnel cakes, frisk fries, corn dogs, fried oreos, and fried just about anything! New food choices this year is the Southern Belle Burger with bacon, pimento cheese and a fried green tomato, the Bacon Cinnamon Roll, and Siracha Fire & Ice Kreme which is vanilla ice cream, spicy siracha sauce, nacho chips and topped off with whipped cream. Grandstand Concerts for the SC State Fair includes Thomas Rhett on 10/14, Shawn Mendes 10/16, The Volunteers 10/17, Gladys Knight 10/18, Cole Swindell 10/21, Newsboys 10/23, and Israel & New Breed 10/25. For more information or to purchase tickets for these shows click here.
"Meet me at the Rocket!" Did you know the rocket located at the fairgrounds entrance was once an actual working rocket? It was a gift to the City of Columbia by the US Air Force in the early '60's. Named Columbia, the Jupiter intermediate range ballistic missile was designed by Dr. Wernher Van Braun and built by Chrysler. This type of missile was armed with nuclear warheads and was deployed in Italy and Turkey in 1961 during the Cold War as a deterrent against the Soviet Union. But the rockets were removed as part of a secret agreement between the US and the USSR during the Cuban Missile Crisis of 1962. The SC State Fair acquired the rocket in 1969 and it was erected at a cost of $10,000. It quickly became a popular fair landmark and meeting place. Just this past summer, enhancements were made to the rocket elevating it by 12 feet to 78 feet. The enhancement was done to make the rocket visible from a mile radius and further make it a skyline icon in Columbia. Fair-goers will get to see the enhanced rocket first hand starting on Wednesday.
Looking to buy a home in Columbia? Click here for current listings available. And be sure to contact me for all your real estate needs!
Mark Baatz Real Estate Professional, Representing Buyers and Sellers in The Midlands in South Carolina, Chapin, Lake Murray, Irmo, Lexington Real Estate. Mark Baatz 803.354.6821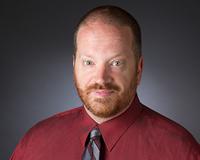 Author:
Mark Baatz
Phone:
803-354-6821
Dated:
October 13th 2015
Views:
4,290
About Mark: Mark Baatz has real estate in his blood. His mother was a successful agent for 25 years, and taught ...