Strategies In A Buyer And Sellers Market
When the market is cold, you're in a stronger position as a buyer than as a seller. You've got your pick of lots of houses for sale, at reasonable prices. But you may have trouble selling yours. To protect yourself, you might start by buying a second house, but ask the seller to make your purchase contract contingent upon your selling your current home. A seller having a hard time finding a buyer is likely to accept this contingency, even though it means waiting for you to find a buyer. Be ready to give the seller plausible reasons why your home will likely sell quickly. In case no seller is willing to accept this contingency, however, at least make sure you can arrange financing. Talk to a mortgage broker about what you'll qualify for. Then be ready to act quickly to put your first home on the market after going ahead with buying a second one. There's a lot you can do ahead of time -- taking care of maintenance issues, going through files for the appliance manuals and other documents you'll give the buyer, choosing a real estate agent such as Melissa Dille with Exit Midlands Realty in Chapin and possibly a home stager, and so forth.

In a hot market, selling your house will likely be easier than buying a new one. To make sure you don't end up house-less, you may want to start by looking for a house to buy, then line up enough cash to tide you over during the presumably short period where you own two houses at once. If you can't swing such an arrangement, however, you can negotiate with your house's buyer to have the sale contract include a provision making the closing contingent on your finding and closing on a new house. Although few buyers will agree to an open-ended period, some will be so eager to buy your house that they'll agree to delay the closing until you close on a new house or until a certain number of days pass, whichever comes first. Also, ask Melissa Dille with Exit Midlands Realty of Chapin to be sure to fully research the market before you sell, so that you'll be an efficient buyer, able to offer the right price on attractive terms.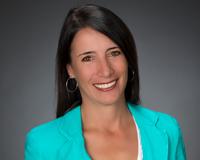 Author:
Tami Houmiel
Phone:
803-606-8712
Dated:
May 15th 2014
Views:
2,050
About Tami: ...