Thanksgiving Fun Facts
Happy Thanksgiving Eve! As the holiday approaches tomorrow, here are some Thanksgiving Day fun facts and trivia for you!
1. The fist American Thanksgiving was celebrated in 1621 in Plymouth, Massachusetts between the pilgrims and Wampanoag Indians. The celebration lasted 3 days and their meal did not consist of the traditional turkey. They feasted on berries, shellfish, boiled pumpkin and deer.
2. Pilgrims did not wear buckled hats as the stereotypical image presumes. The buckled hat was not fashionable until the 18th century.
3. Every president since Abraham Lincoln proclaimed Thanksgiving Day but Congress did not declare it a national holiday until 1941, making the 4th Thursday in November the holiday.
4. President Jefferson exclaimed a federal Thanksgiving holiday as "the most ridiculous idea ever conceived."
5. Thanksgiving is the 2nd most popular holiday right behind Christmas.
6. Benjamin Franklin wanted the national bird to be a turkey.
7. In 1947, the US presidential pardoning of a turkey officially began. However, rumor has it that President Lincoln was actually the first president to issue a pardon, who spared his son's pet turkey from the Thanksgiving dinner table.
8. 91% of Americans eat turkey on Thanksgiving Day. 280 million turkeys or 535 million pounds of turkey are sold.
9. 50% of Americans put the stuffing inside the turkey.
10. When startled, turkeys can run up to 20 mph and can also burst into flight at 50+mph in just a matter of seconds.
11. Only male turkeys actually gobble.
12. Evidence shows turkeys roamed around the Americas 10 million years ago.
13. The average person will consume 4,500 calories on Thanksgiving Day! 3,000 calories in the Thanksgiving meal alone and the other 1,500 throughout the rest of the day.
14. 20% of all cranberries eaten will be eaten on Thanksgiving.
15. 40 million green bean casseroles are served every Thanksgiving.
16. An estimated 50 million people watch the Macy's Thanksgiving Day parade held in NYC which began in 1924. But the oldest Thanksgiving Day parade was started in 1920 by Gimbels Department Store in Philadelphia.
17. Jingle Bells was originally a Thanksgiving song!
18. The first Thanksgiving Day football game was held in 1876 when Yale defeated Princeton for the national championship.
19. The term Black Friday was first used by Philadelphia policemen to refer to the day after Thanksgiving due to the horrendous traffic that occurred as hordes of shoppers tried to get an early start on Christmas shopping.
20. Retailers call it Black Friday with hopes that the busy shopping day will take them out of the red and into the black for positive profits. It has been a tradition since the 1930s and in the 1990s, Black Friday was declared an unofficial holiday devoted to shopping.
So there are your Thanksgiving Day fun facts! I hope you and your loved ones enjoy your Thanksgiving and have plenty to be thankful for!
Looking for a new home? Click here for homes just listed in the Lexington and Richland counties. And be sure to contact me for all your real estate needs!
Columbia Metro Area Homes for Sale: Yvonne Pinelli, Real Estate Agent with Exit Midlands Realty in Chapin , SC. Advocating for sellers and buyers with professional real estate services. Nothing compares to having a real estate agent providing true data and research to make an informed and educated decision. You can get information about real estate in Columbia, Chapin, Irmo, Lexington SC by contacting me: Yvonne Pinelli 803-586-9070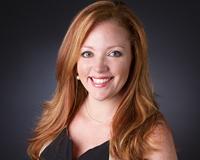 Author:
Yvonne Pinelli
Phone:
803-586-9070
Dated:
November 23rd 2016
Views:
1,175
About Yvonne: No one makes oatmeal raisin cookiesthat taste as good as your Nana's. That tattered old blanket you...