The Girls Of Farm Boys
While Chapin, South Carolina proclaims itself to be the Capital of Lake Murray, it could just as easily stake a claim to being the barbeque capital of the lake region. Why? Farm Boy's Barbeque which itself proclaims to be "the best dang barbeque in these here parts".

So what is it about Farm Boy's that makes it worthy of such a claim? Two words come to mind; value and the girls. The girls?
Every time I got to Farm Boy's (yes, that's Mitt Romney pictured in Farm Boy's!) I'm always impressed with the incredible service the girls (well actually women) of Farm Boy' provide. Immediately upon entering the main dining area they approach you with a warm, friendly smile and usually before you get seated you are being asked what I would like to drink. Once I go through the buffet line (more on that in a bite…I mean bit) and get seated, I have never, not once, had to ask for a refill or anything for that matter. The girls are always friendly, offering a smile to the dozens of hungry Chapinites who flock to Farm Boy's in a seemingly endless stream at lunch and dinner times.
On a recent Friday I met a friend there for lunch. In typical Farm girls fashion,
Jessy (pictured on the left) and Brandy were on duty and more than lived up to the service and friendliness I've come to expect from the girls at Farm Boy's.
And about that value. Farm Boy's has a unique business model in that they are only open Thursday-Saturday. Added to that it is a full buffet all the time. The lunch buffet is served from 11AM to 4 PM with dinner served from 4 to 8 PM. Weekly specials include Friday night Shrimp and fish and Saturday night Wings and raw fries. I'll confess to not having tried the raw fries yet. I mean sushi potatoes? Thursday night features a weekly surprise special.
The buffet features endless variety of vegetables, sides, barbeque prepared in the true Midlands style of the mustard and vinegar based variety, fried chicken and salad and dessert bars. Here is a closer look at all the menu has to offer.
If seeing is believing, checkout this video of Farm Boys and you will have a better understanding of what makes it such a great place to eat and why it may just well be the best overall dang barbeque value in any parts.
Gary Heiligman Real Estate Professional advocating and negotiating on behalf of Buyers and Sellers in communities surrounding Lake Murray South Carolina including, Chapin, Irmo, and Lexington. Real Estate with Gary Heiligman associated with EXIT Midlands Realty, email [email protected] or call 803-271-9544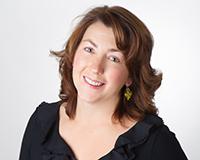 Author:
Maria Kitchens
Phone:
803-467-1694
Dated:
October 17th 2015
Views:
1,201
About Maria: Maria Kitchens is a Real Estate Professional who has lived in Chapin, SC, for the past nine years wi...