The Perils Of Discount Brokerages
Selling your home is a big decision and for most Americans their home is the largest financial investment they own. With that said, when the time comes to market and list their home, sellers sometimes decide who is going to sell their home based on the lowest bidder. Let me ask you a question, would you hire an attorney based solely on how much they charge for their services? Is their court room track record important? How about their degree of service and professionalism? I am going to illustrate a few simple differences between discount brokerages and full service professionals.

Many discount brokerages are discount since they offer little to no customer service beyond putting your home "on the market". Often times, "on the market" just means listing your home in the local multiple listing service. Of course, "on the market" to an experienced agent goes well beyond the MLS. During a recent home search for a buyer client, I happened to come across a very nice listing being poorly marketed. This high end land is located on a local lake and had very scant information which potentially resulted in the loss of potential buyers. The listing failed to mention pertinent information that if publicized could significantly enhance the favor-ability of this land to potential buyers.

Earlier this year, I had another buyer client that was interested in a home listed with a discount brokerage company. In an effort to make an appointment to show this home I called the only number listed which prompted me to leave a voice mail. I left a message and waited. And waited. And waited. No return phone call. I called again and got the same result. In my mind, since the broker was already paid to list the home there was zero incentive for him to be responsive to the needs of a potential buyer to set up a time to show the home with another agent. If the home sells or not either way the discount broker was already paid. The end result was no contact from the discount broker and my buyer decided to move onto another home.

Many times the discount broker is going to list your home and leave all of the contract negotiations up to the seller. How much information do you have about the recent comps in your neighborhood? Are you familiar with closing costs and discount loan points paid for by the seller? When was the last time you looked up the value of your home vs the appraised value of a home that recently sold? Let's use the court room reference again. Would you go to court without an attorney if the other side hired an attorney? I venture to say most people would feel much better knowing they are protected by their attorney hired to represent their interest. The same theory applies to your real estate professional. A full service company is going to assist you in all aspects of the marketing and sale of your home, not leave you to your own devices, especially with something as complex and critical as the contract negotiations.

Service and communication are critical. During the time a home is active on the market things change. Comps can fluctuate and the other homes listed can and will change their listing price, homes will sell and new ones will come on the market. I have seen many homes listed (not just with discount brokers but they are frequent abusers of this) and the home never changes in their position in the market. The initial list price stays the same for months and months and months, the listing goes stale and buyers stop paying attention to the home. Active full time professionals will communicate with you frequently and explain the market events. A full time professional will send recent homes that sold since your home was listed, any price changes and/or expired listings. Current, accurate information is vital to sellers so they can make informed decisions. All too often sellers are forgotten and their home fails to reposition itself in the market place. This is a tragic mistake.

Beyond the sale of your home the full time real estate professional is there. Over the years I have had the pleasure of working with some very interesting clients. Musicians, artists, craftsman, draftsman, service employees and public servants. Many of which became friends that continue to part of our lives. Connections were made beyond real estate, trust was developed and a positive friendship ensued. This does not mean to say all of our clients become friends however I will venture to say that most of our clients maintain a cordial, friendly and professional relationship long after the sold sign is removed from the yard.

Discount brokerages will always be an option for sellers but like a FSBO there are many skill sets and levels of knowledge essential for the successful sale of real estate. As a seller, you should genuinely ask yourself how important is having a full time professional handle the sale of your largest investment? Is using a service based solely on the lowest possible cost a wise decision? After all, in life you generally get what you pay for.

Exit Midlands Realty your Chapin SC Real Estate Network; We are your real estate experts for the Chapin, Newberry, Irmo and Columbia SC areas. Providing you the most comprehensive real estate site for all of Chapin and surrounding communities is our goal! (803) 345-6124.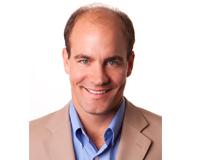 Author:
Brandon Liles
Phone:
803-477-6681
Dated:
July 31st 2014
Views:
1,309
About Brandon: I am the Owner and Broker of EXIT Midlands Realty in Chapin, SC. I have been a licensed real estate ...