Things To Know Before You Do A Mud Run Or OCR
This is not my normal blog but after finishing a Warrior Dash yesterday I figured there are some basic things some folks should know about doing a mud run before they get to the event. By no means am I am "professional" however over the past few years I have participated in nearly a dozen events all around the country, take that for what it's worth but I have picked up a few tips along the way.

1-choose an event that is right for you:
seems logical right? Not necessarily. You need to remember these are runs. Runs. That said, if you do not run you may not want to start with a longer event. Try a 5K trail run first just gauge your degree of fitness. I have seen people register for a Spartan Beast and completely tear up their body and take months to recover from injury. Not fun.

2-get off the couch after you register:
again, seems logical? Just because you register does not mean that you can sit around waiting for the event to start. You should begin your training immediately after (or before preferably) you commit yourself to the event. Start slow with shorter walks with some running, then work your way into a mile so on and so forth. Enjoy the process and the results will come.

3-have someone that holds you accountable:
I have found mud runs are a great way to build team work and develop friendships as well as give support on days when running seems like a horrific idea. The first time I decided to complete a mud run I was fortunate enough to convince one of my friends to join me. That was the single best decision I could have done. The months leading up to our event we would communicate our progress, distances and times. There were many mornings where I wanted to stay in bed but my phone would whistle and Gerald would send me his distance and time...hopefully I was able to reciprocate this motivation to him as well.

4-tell people about your plans:
If you tell people your goals, generally you will achieve them. Be proud that you made a commitment to do something physical and fun. At first, the reaction I would get from my friends and family was, "what the hell, your crazy." A couple years later and many mud runs under my belt and the question is: "When is your next run and where is it?"

5-Pack accordingly:
Contrary to popular belief-you need to wear good shoes. DO NOT WEAR CRAPPY SHOES. The first few runs I did were with my older pair of shoes that I decided to donate at the end of the run (most mud runs have donation shoes piles). This was not a good decision. The shoes were not only terrible run shoes but even worse off-trail run shoes (lack of traction, support and poor construction). Your shoes will wash clean at the end of the run. Invest in good shoes.

Wear good clothes. Do no wear cotton pants, shirts etc...especially in cold weather. Generally my mud run clothes do not vary even in cold weather. An under armor tank top, run shorts, good socks and great shoes are all that is needed.

Pack a change of clothes, towel and garbage bag. These will be essential when you cross the finish line.

6-Have fun with the process:
Once you have committed yourself to an event have fun. Read blogs, check out on line videos and follow your favorite events on Facebook. You will find an incredibly supportive fun crowd waiting for you.

Best of luck with your first or next mud run. See you at the finish line.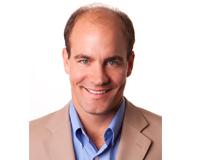 Author:
Brandon Liles
Phone:
803-477-6681
Dated:
May 18th 2014
Views:
6,546
About Brandon: I am the Owner and Broker of EXIT Midlands Realty in Chapin, SC. I have been a licensed real estate ...