Tips For Selling A Home With Pets
How do you sell a home with pets? It is known that you want buyers to be able to envision themselves in your home. This means removing some of your personal items, like family portraits, but also removing pets and all that they bring with them!
You'll want to command a competitive listing prince, which means before you list your home, you may need to do some serious repair work and house cleaning. Here are some tips to prepare selling your home.....with pets!


1. Temporarily Relocate Fido
If you have a dog or a cat, chances are you love them dearly! So, this first tip may or may not be something you are willing to do. The truth is, it is easier to show and sell your home if your pets are not present when the buyer arrives. Find a relative or close family friend that you are comfortable leaving your animal with. This will give you a chance to remove all signs of having a pet in the house (which can reduce a home's value). I personally am a huge animal lover, but there are plenty of home buyers who are not. Some may even consider it a significant turn-off when searching for homes they may want to purchase.
2. Remove Pets during Showings
At the very least, when you know a potential buyer will be viewing your home, make sure Fido is with a friend. Ideally, you will have a real estate agent showing the home while you are away as well. Having a pet in the home or in the yard can create complications for agents while showing the house. There are liability issues to consider as well - we live in a law suit happy society! The last thing you would want is for there to be a showing and have your pet accidentally escape from wherever you put him. Our pets may be friendly, but it's always better to be safe rather than sorry.
Of course, there may be a situation where there is a surprise showing and you are stuck at work. In this case, make sure you have a designated location in the house that your agent or a friend can place Fido. Alternatively, have a pet-friendly cage you can put them in while you're away. Your pet may not be accustomed to these arrangements regularly, but sometimes this is what is necessary if selling your home is a priority.
3. Repair Damage
Pet damage is not attractive when selling your home. Whether you have dogs or cats, the truth of the matter is that they have destroyed something (hardwoods, carpets, doors, walls, the grass in your yard, fencing, etc.). Repair this damage before showing your home. The value you get for your house will be well worth paying for the repairs.
4. Remove Pet Odor and Stains
Pets have accidents; and while it is possible to get used to the pet smell over time, new visitors to your home will be sure to notice the smells. An initial urine odor on entering a house is sure to stick in the buyer's mind, and he or she will likely deduct the cost of carpet replacement immediately from an offer as a result. A strong odor is in fact one of the top reasons a buyer will pass on a home.
Avoid this by having your carpet and flooring professionally cleaned, with a focus on removing pet odors. If the staining or odors are too bad, you may need to replace the carpet in the problem areas.


You want to buyers to be as unaware of your pet ownership as possible. If they ask the question, you will have to answer honestly. However, you can often avoid this by taking necessary steps like those listed above. In addition, put away all pet toys, bedding, litter boxes and food – preferably at another location besides your home.
Browse homes on my site and favorite properties by clicking on the heart icon. Every home you see is a direct feed from the MLS. If you're looking for additional information on a property, you'll have to contact me. I am only here to help you!
You can get information about real estate in

Columbia,
Chapin, Irmo, and

Lexington, SC by contacting me!




(518)569-9871




For additional information on how to prepare homes with pets, click on this link via Pinterest.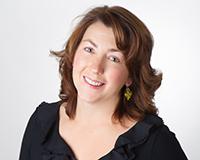 Author:
Maria Kitchens
Phone:
803-467-1694
Dated:
August 31st 2015
Views:
1,232
About Maria: Maria Kitchens is a Real Estate Professional who has lived in Chapin, SC, for the past nine years wi...