Tips That Will Make You Love Attorneys
Even if you dislike attorneys, you will love them for these tips!!! The following tips were sent out by a corporate attorney to the employees in his company.










DO NOT sign the back of your credit card. Instead, put PHOTO ID REQUIRED.
When you are writing checks to pay on your credit card accounts, DO NOT put the complete account number on the FOR line; just put the last four numbers. The credit card company knows the rest of your account number and this will prevent anyone handling your check through the check processing channels from having your account number.
Put your work phone number on your checks instead of your home phone. If you have a PO box, use that instead of your home address. If you don't have a PO box, use your work address. NEVER have your SSN printed on your checks!

Place the contents of your wallet on a photocopy machine. Do both sides of each license , credit card, etc. This way you will know what you had in your wallet and all of the account numbers and phone numbers to call and cancel. Keep the copy in a safe place.
We have been told we should cancel our credit cards immediately. The key to doing this is having the toll free numbers and your card numbers handy so you know whom to call. Keep those where you can find them.
File a police report IMMEDIATELY in the jurisdiction where your credit cards, etc., were stolen. This shows the credit providers you were diligent and this is the first step toward an investigation.
Call the three national credit reporting organizations immediately to place a fraud alert on your name and also call the Social Security Fraud Line. This alert means that any company that checks your credit knows your information was stolen and they have to contact you by phone to authorize new credit.
Some great tips to help you protect yourself against fraud and identity theft!
Irmo, Chapin & Lake Murray Real Estate – Carl McClure
. We here at
Exit Midlands Realty
are committed to helping you with your
real estate
needs in Columbia, SC and surrounding areas. Buying or selling is a big decision and should be a smooth transaction. I will guide you through the process with skill and patience. Thanks for the opportunity to prove it. Call me today.
803-331-3224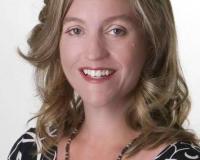 Author:
Gready Frazier
Phone:
803-924-5785
Dated:
February 3rd 2014
Views:
1,228
About Gready: I am a licensed Real Estate Broker with over 15 years experience of real estate sales in the Columb...